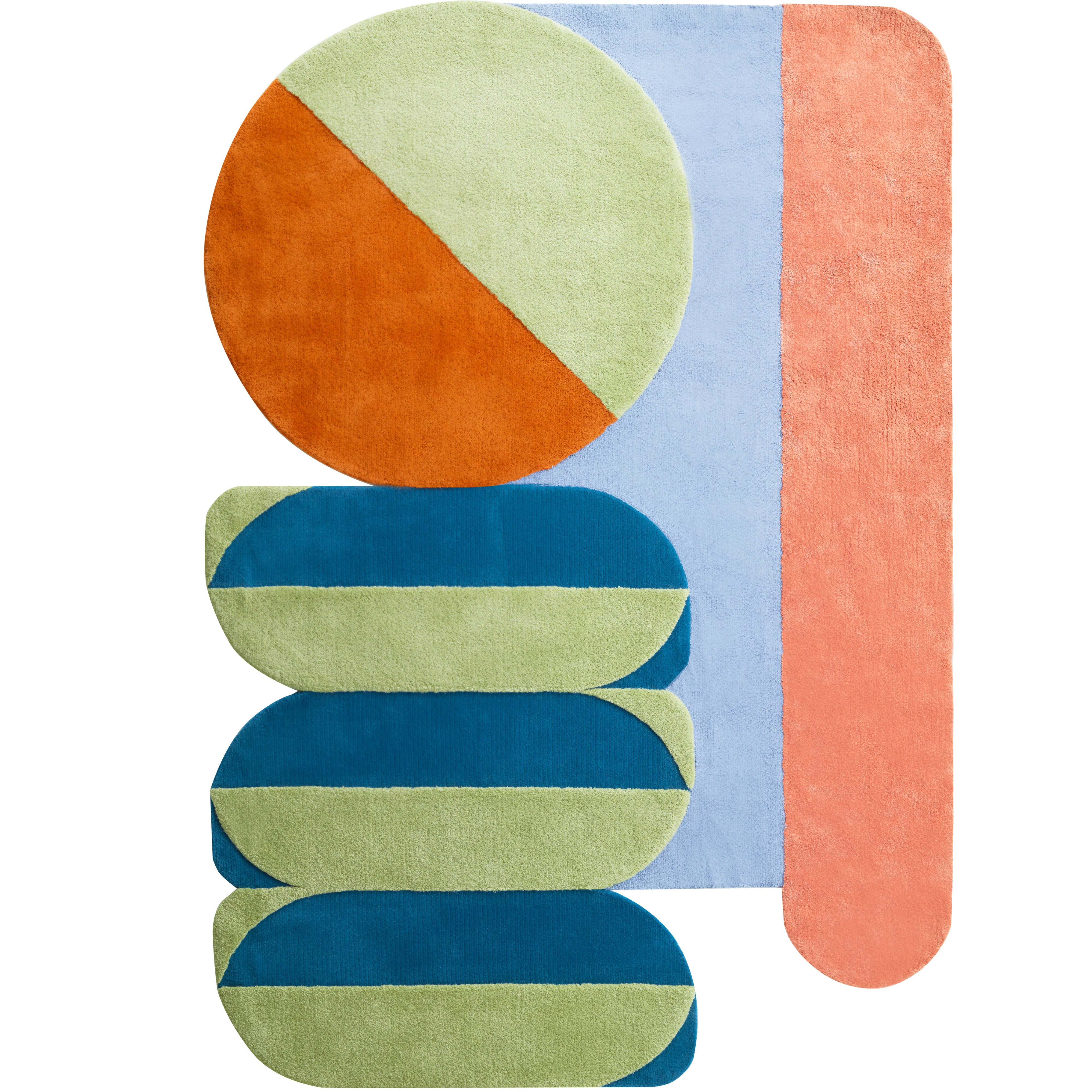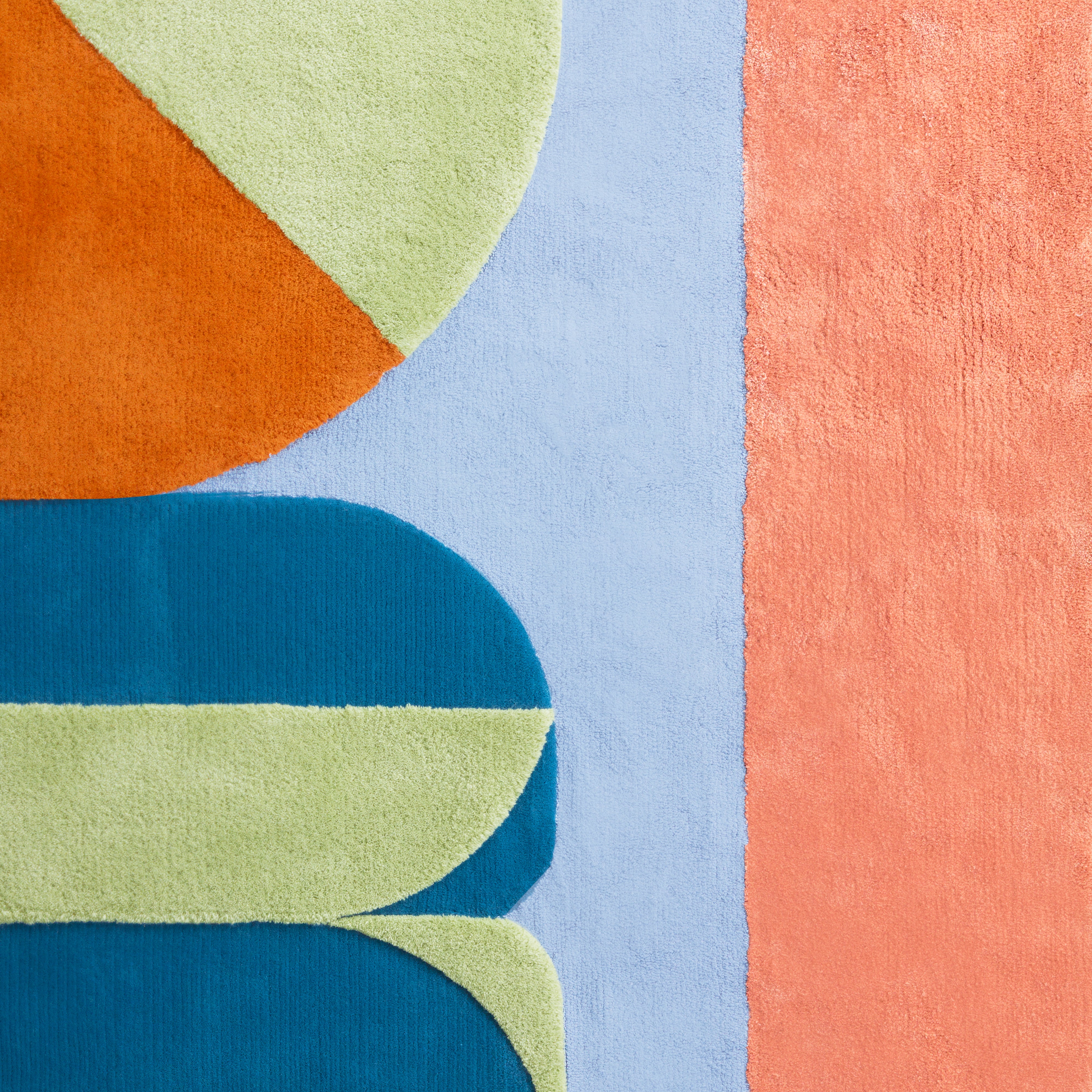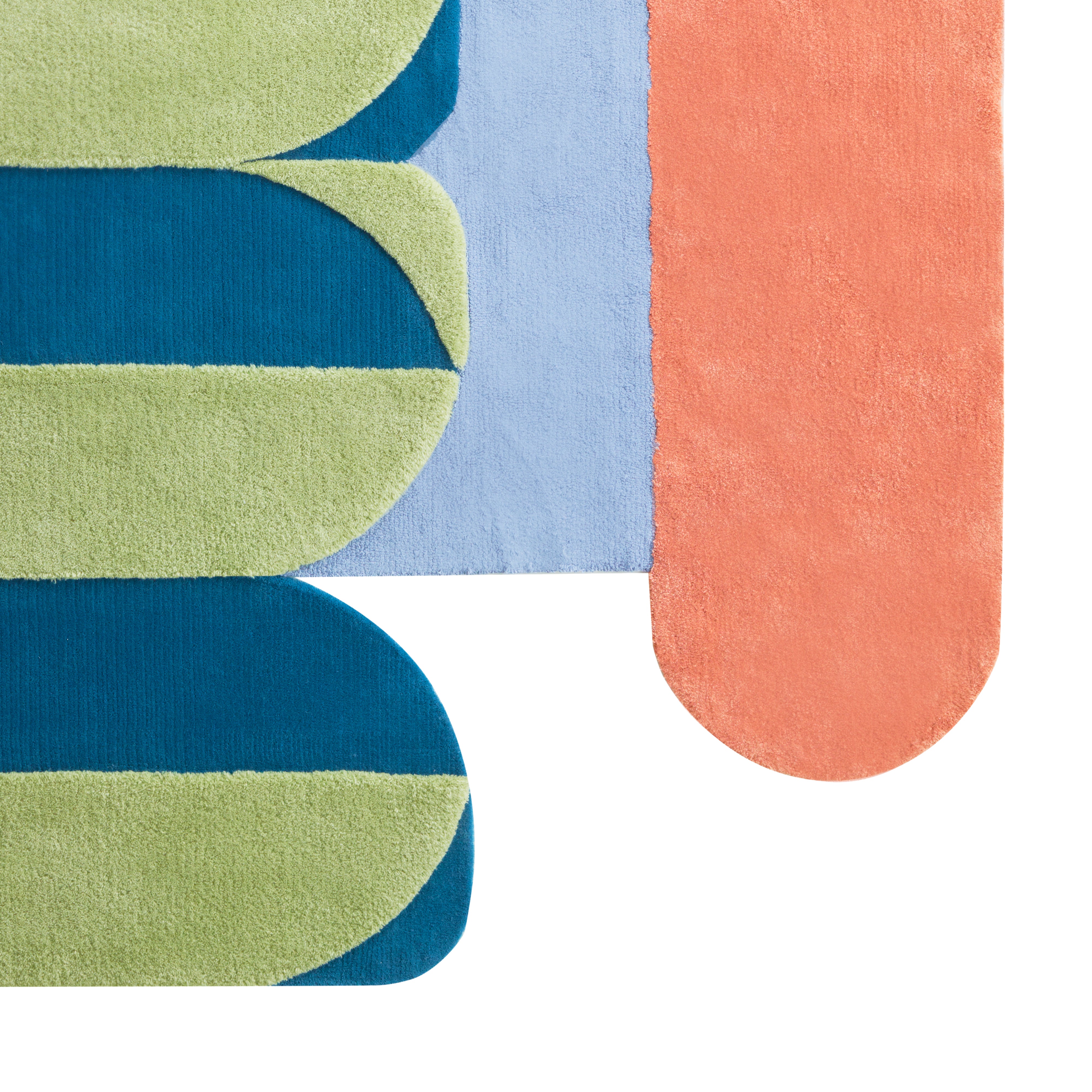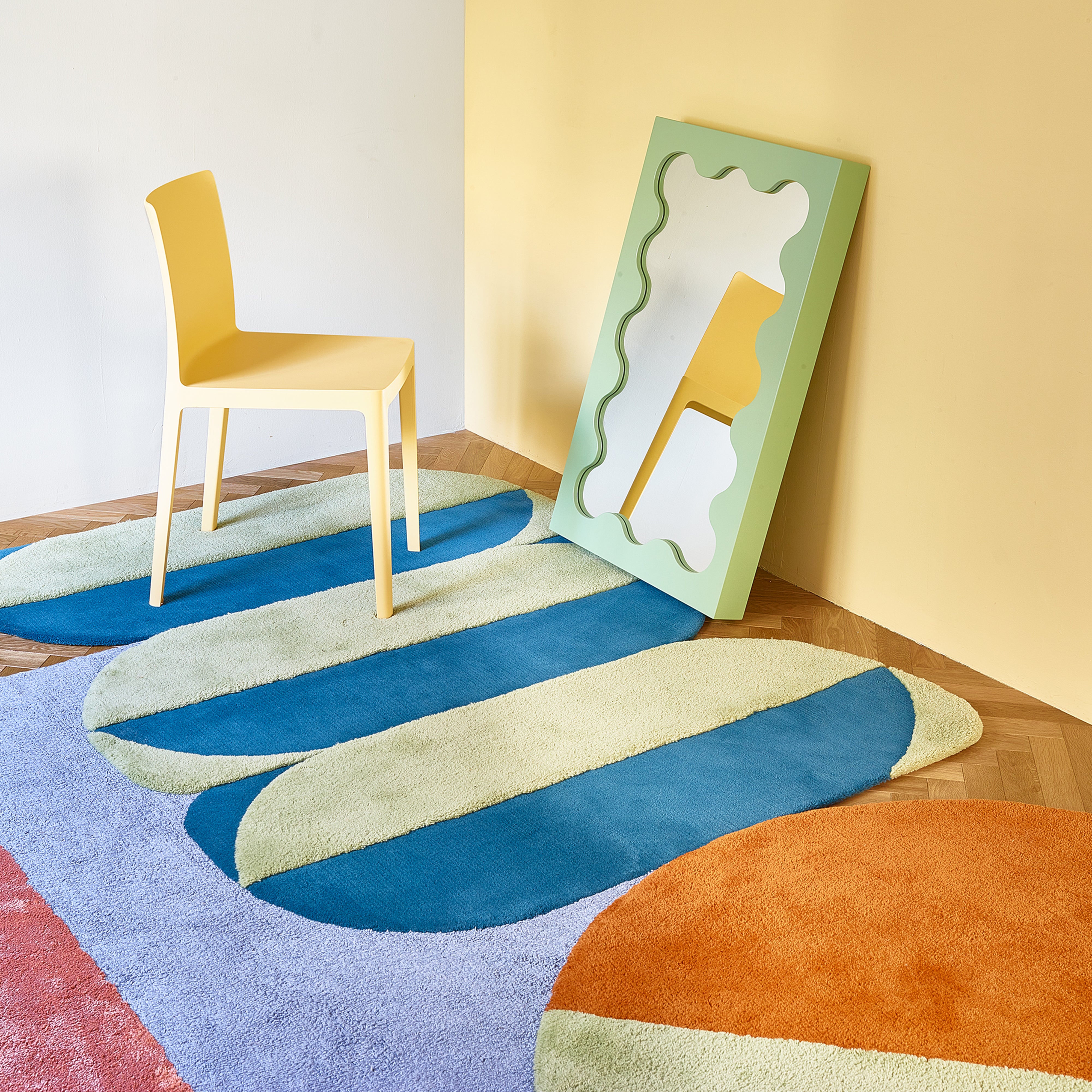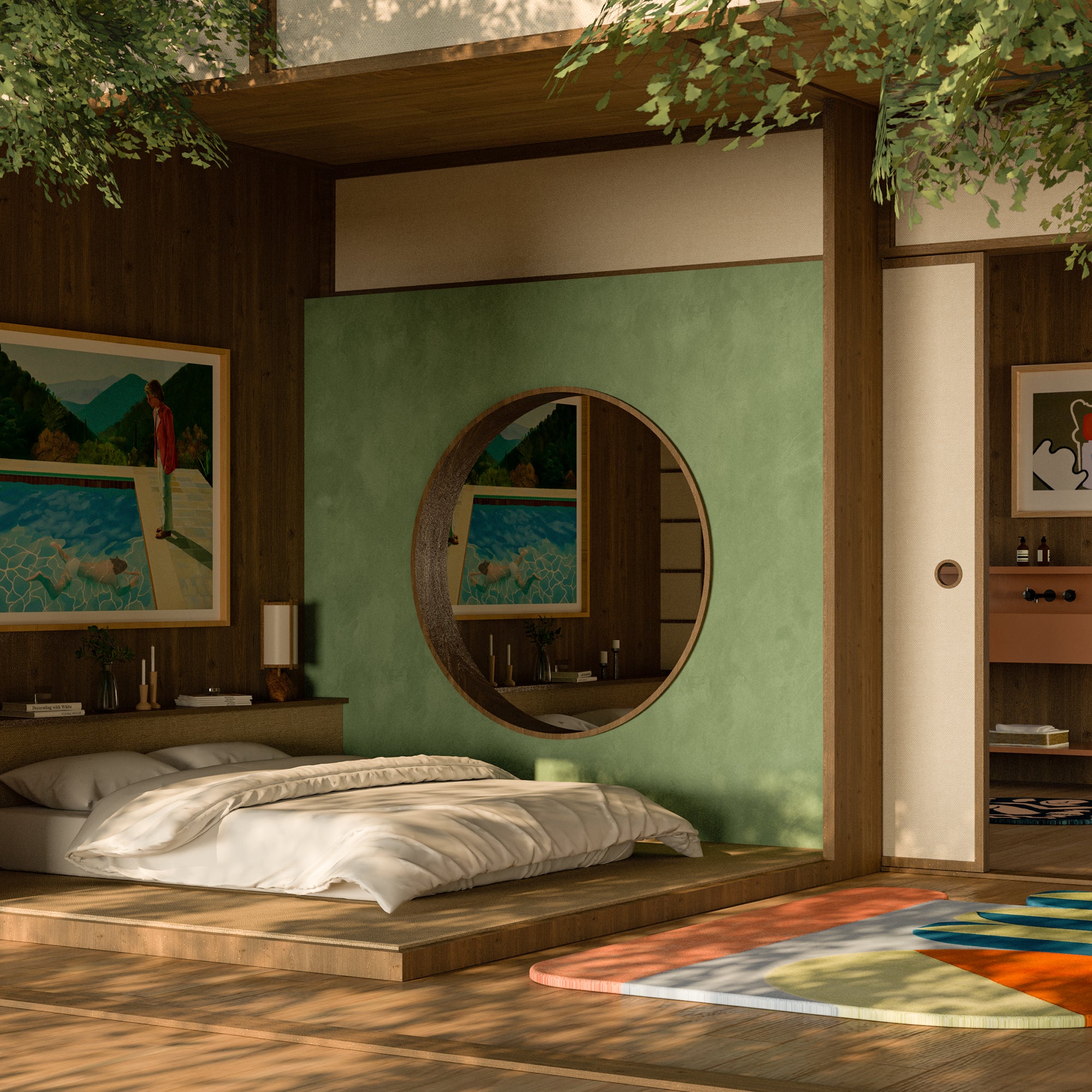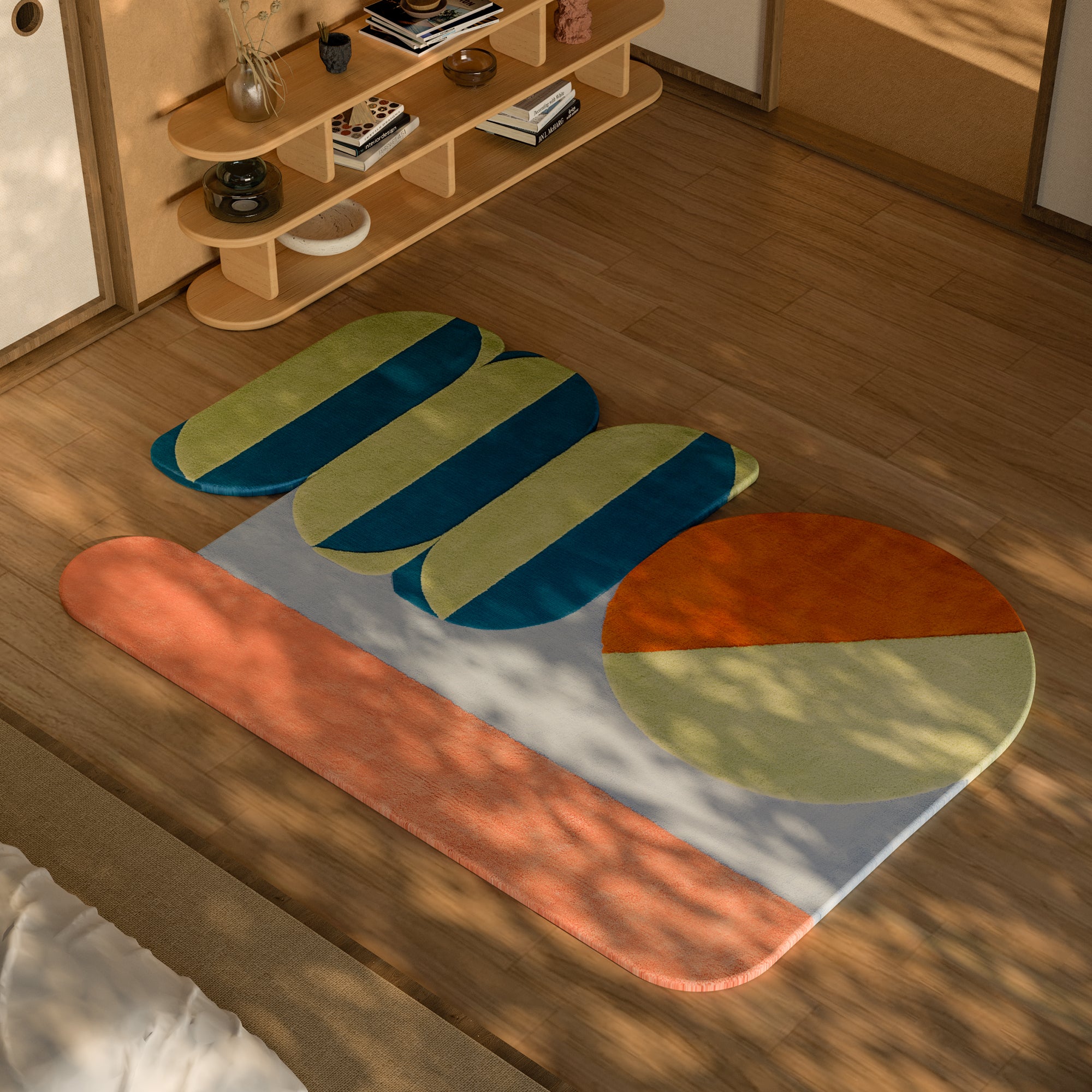 Wavy Gradient Rug - French modern mid century decor
---
STUDIO THE BLUE BOY is presenting a sheer new cutting-edge rug—Wavy Gradient Rug. The rug—designed to suit perfectly in grand spaces such as the living room and under the dining table—is inspired from the Art Deco interior décor and embellishments that became ubiquitous in the year 1910 – 1912 in Paris; yet infused with the brand's unique interpretation of the style.
The rug with three layers of arches and multiple vivid colors such as purple and pink, is finely made from the blended fabric of wool and rayon. 
Size : 2058 x 3000 mm

New Zealand WOOL,Rayon
Made in KYOTO, JAPAN. Made to order.
【About International Shipping】
You are to bear the import duty at the destination.
If you need more details regarding this item please feel free to contact us at studio@the-blue-boy.com
Dispatched within 5 - 6 weeks but it depends on where you live.
The product will be shipped within 3 weeks after the order is placed.
*For international shipping, it may take an extra 2-3 weeks for delivery.
*The new rug will shed especially for the first 2-3 months; however, the shedding will diminish after some time. We recommend vacuuming the rug once every week.   
※Please note that delivery times may be longer for shipping outside of the JAPAN.
Shedding of loose fibers is normal with new wool rugs and a natural result of being handcrafted.
Shedding will diminish with regular vacuuming, typically within three to six months. 
私たちSTUDIO THE BLUE BOYが提案する全く新しい定義のラグ「Wavy Gradient Rug」から最新のデザインが登場。リビングルーム、またはダイニングルームのテーブルの下など、大きなスペースにぴったりはまるよう設計され作られたラグは、1910-12年代にパリで登場したアール・デコ スタイルを受けて作られたインテリア内装や装飾などからインスパイアされSTUDIO THE BLUE BOY独自の解釈のもとデザインされたラグです。

アーチを3層に積み重ねさらに、パープルやピンクなどのビビッドなカラーと程よくマッチしたこのラグはウールとレーヨン素材を組み合わされ作られたものです。


Size : 2058 x 3000 mm

New Zealand WOOL,Rayon

オーダー後、6週間以内での発送となります。

※日本国外の場合、別途2-3週間納品までに時間を要します

※敷物としてお使いいただく場合、新品のラグマットを敷いてから最初の2-3ヶ月でウール、レーヨンの毛が定着するため、その間抜け糸が多く目立つ場合がございます。
1週間に1度の掃除機がけをおすすめしております。