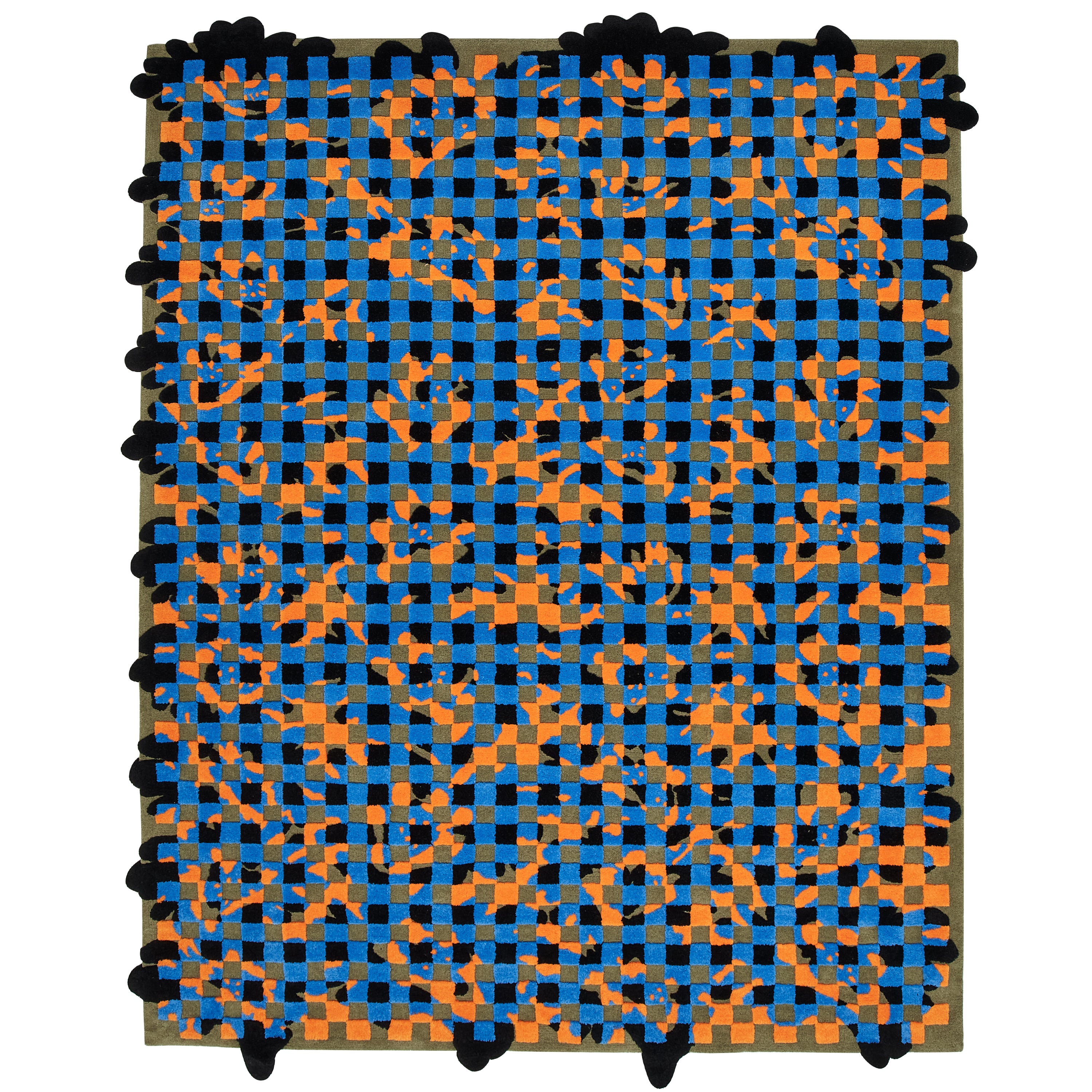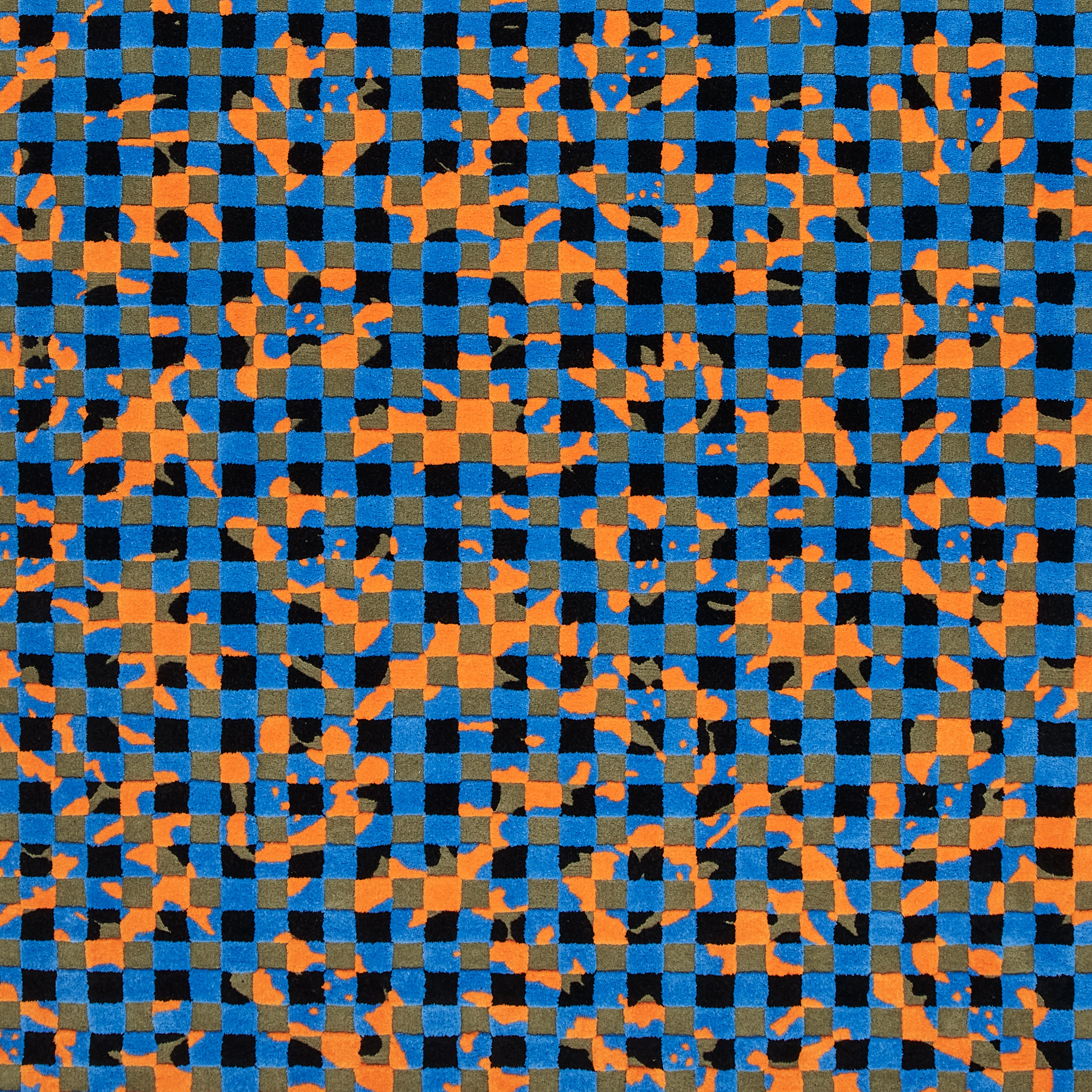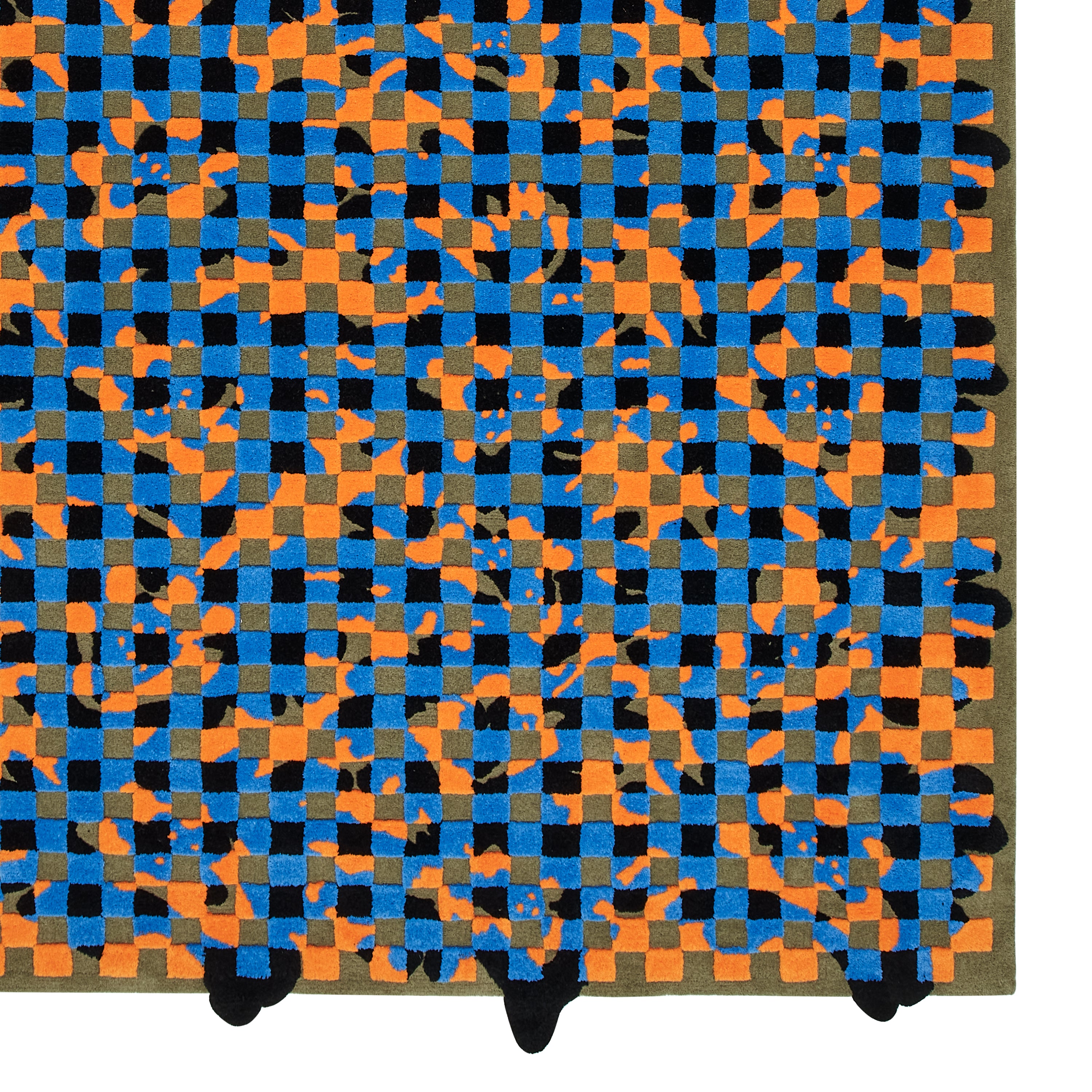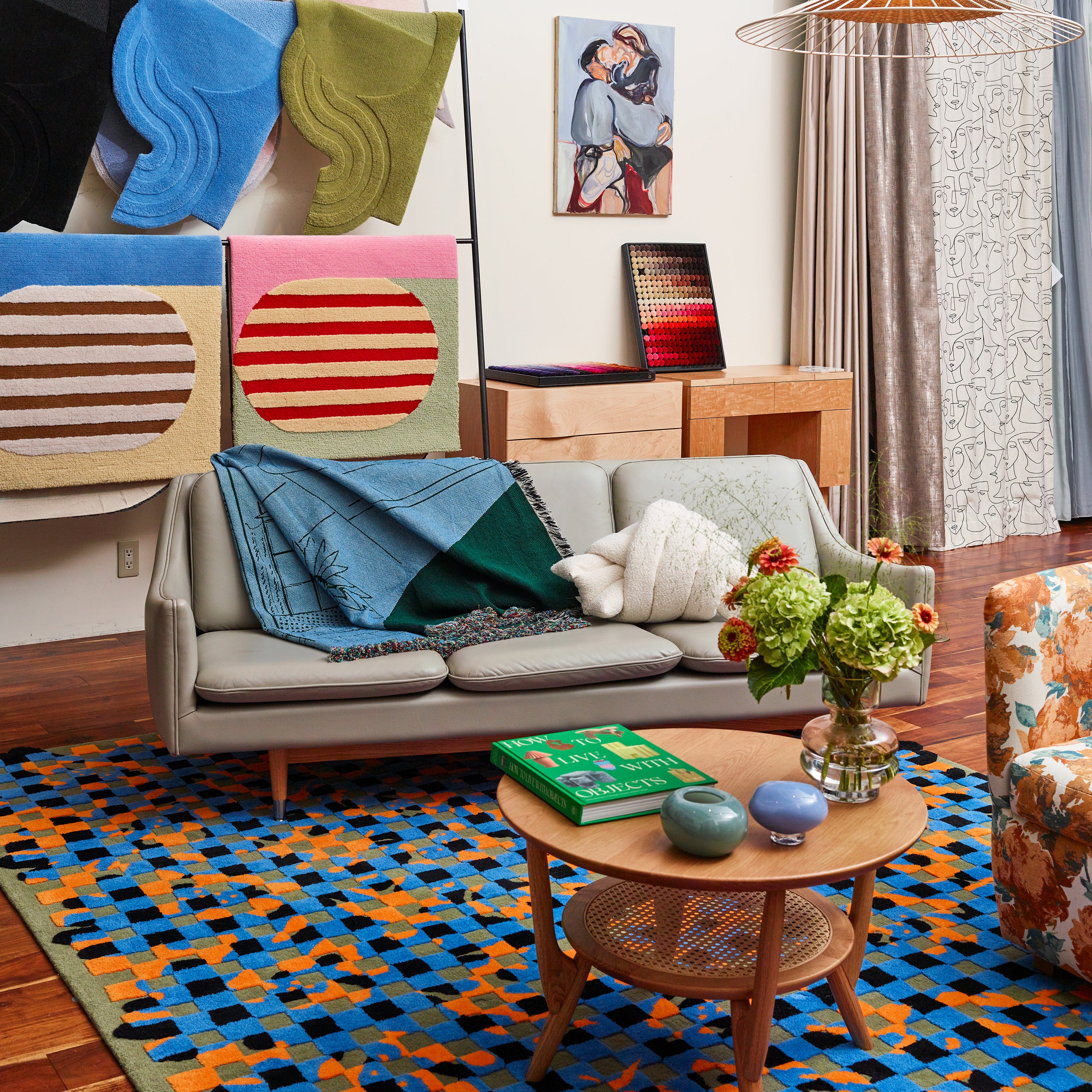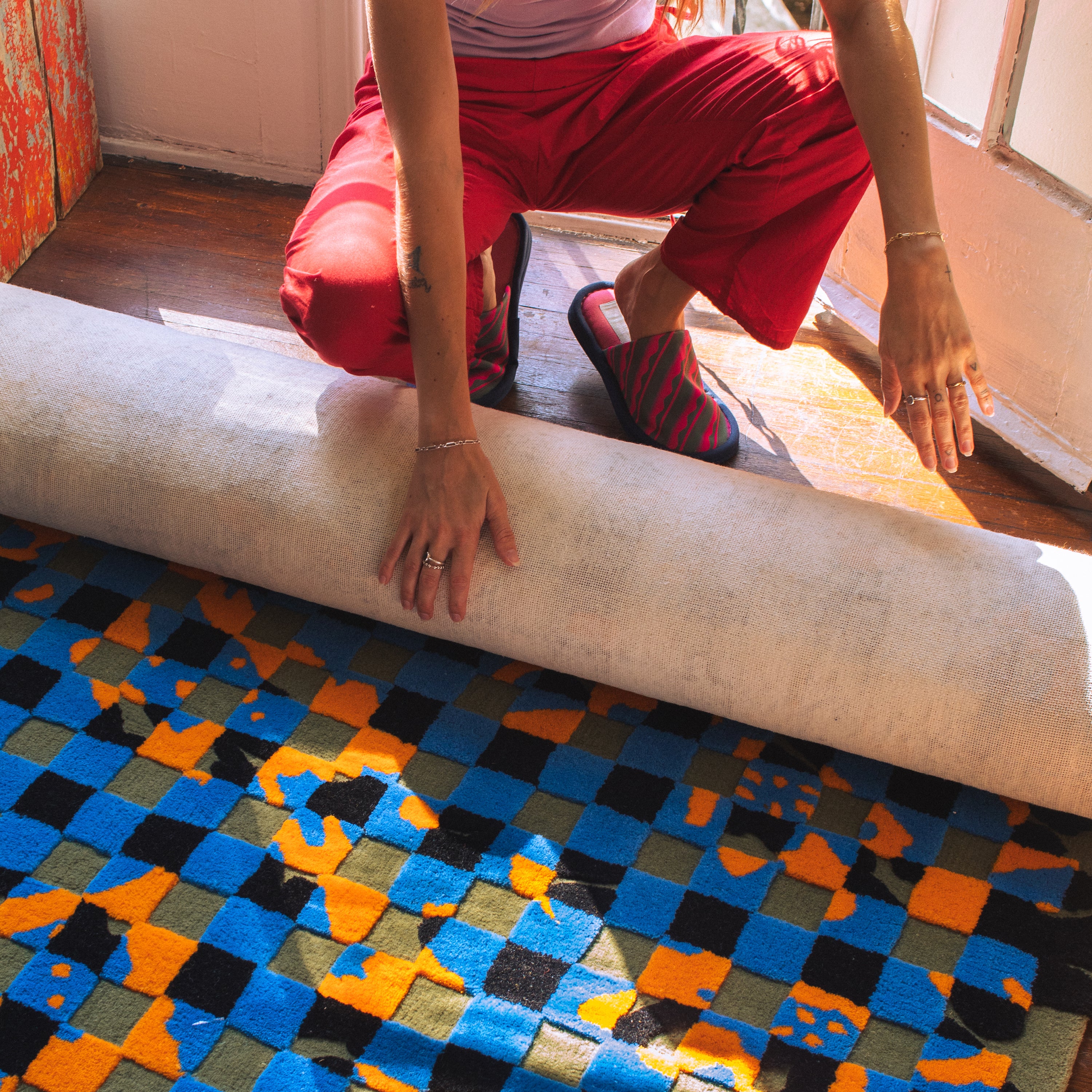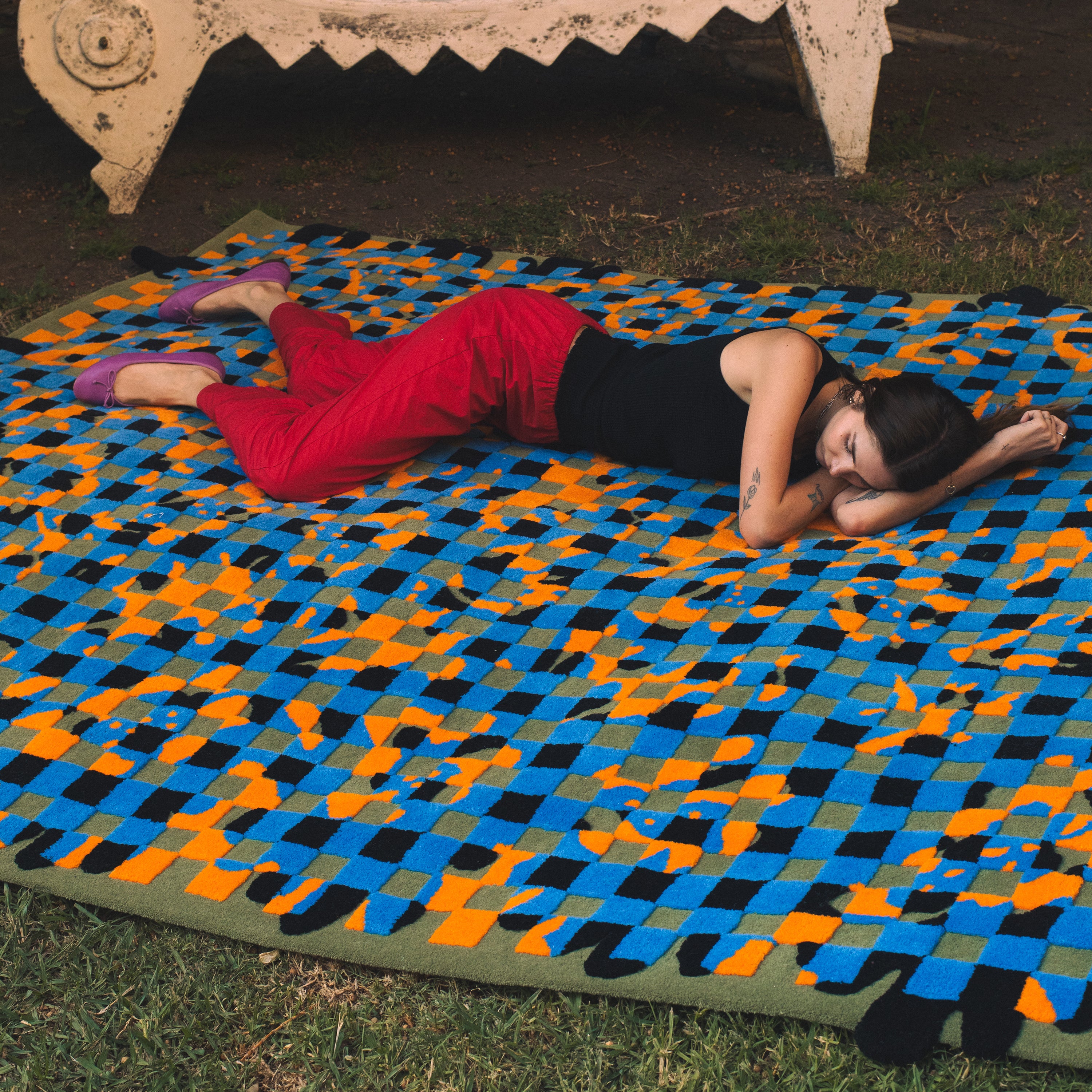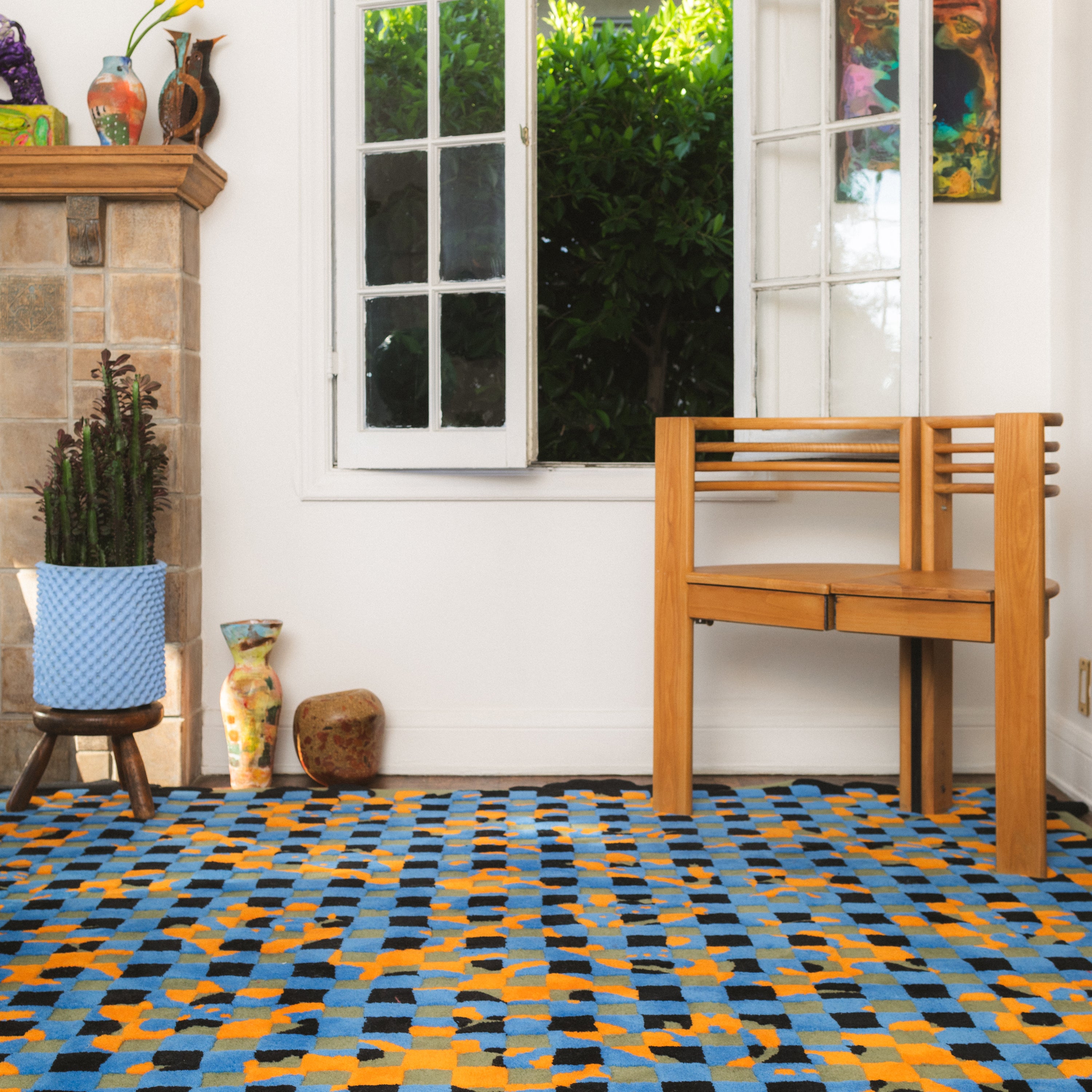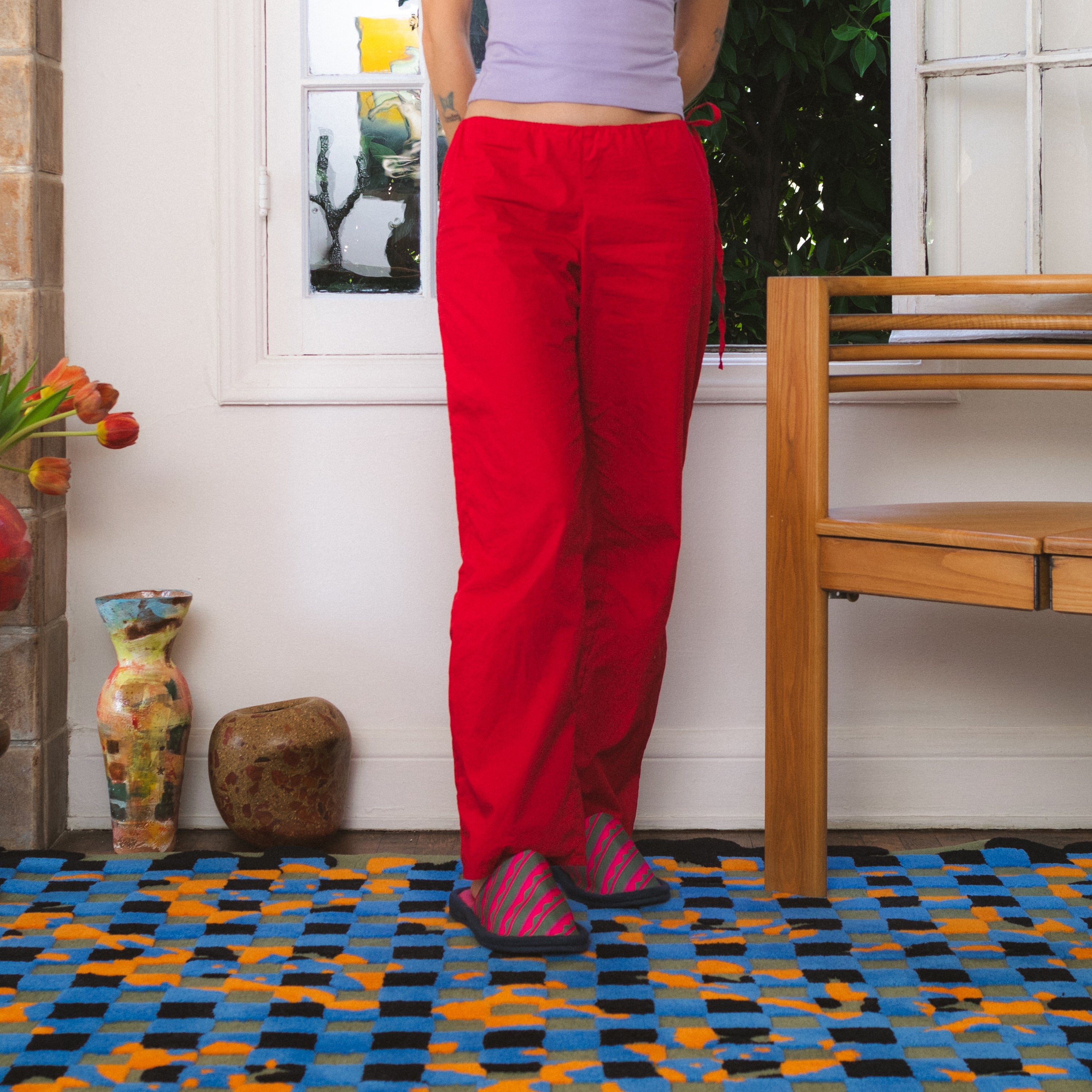 Geometaric flower pattern rug - Blue x Khaki
---
A rectangular rug emblazoned with cosmos flowers that bloom as summer yields to autumn.

n 2023, STUDIO THE BLUE BOY presents its autumn collection, featuring the Geometric Flower Pattern Rug — which is made employing bitmap technology to interpret the cosmos flower patterns and is woven with 4 colors of wool yarn.

The rug, symbolizing "harmony" as inspired by the flower language of cosmos, marks the brand's debut in the realm of rectangular rugs — a new addition to the collection.

Furthermore, the bitmap design, featuring a slew of squares, creates an engaging texture with alternating dents and lumps.
The rug is not only visually delightful but also delivers a fun tactile experience.
Size : 2300 x 3038mm
New Zealand WOOL
【About International Shipping】

You are to bear the import duty at the destination.
If you need more details regarding this item please feel free to contact us at studio@the-blue-boy.com
Dispatched within 6 - 7 weeks but it depends on where you live.
The product will be shipped within 1 weeks after the order is placed.
*For international shipping, it may take an extra 1-2 weeks for delivery.
*The new rug will shed especially for the first 2-3 months; however, the shedding will diminish after some time. We recommend vacuuming the rug once every week.   
※Please note that delivery times may be longer for shipping outside of the JAPAN.
Shedding of loose fibers is normal with new wool rugs and a natural result of being handcrafted.
Shedding will diminish with regular vacuuming, typically within three to six months. 

STUDIO THE BLUE BOY 2023年、秋の新作はコスモスの花をモチーフに連鎖させたパターンデザインを
ビットマップに落とし込み、4色のウール糸で構成をしたGeometaric flower pattern rug。

コスモスの花言葉にもある通り「調和」がとれた同ラグは、ブランド初の長方形のラグとして今回新たにコレクションに追加される。

また、四角形の集合で成り立つビットマップのデザインを交互に凹凸で表現。
見た目だけではなく、触った感触でも楽しめる一枚のラグに仕上がりました。

Size : 2300 x 3038mm

New Zealand WOOL

オーダー後、6-7週間以内での発送となります。

※日本国外の場合、別途2-3週間納品までに時間を要します

※敷物としてお使いいただく場合、新品のラグマットを敷いてから最初の2-3ヶ月でウール、レーヨンの毛が定着するため、その間抜け糸が多く目立つ場合がございます。
1週間に1度の掃除機がけをおすすめしております。