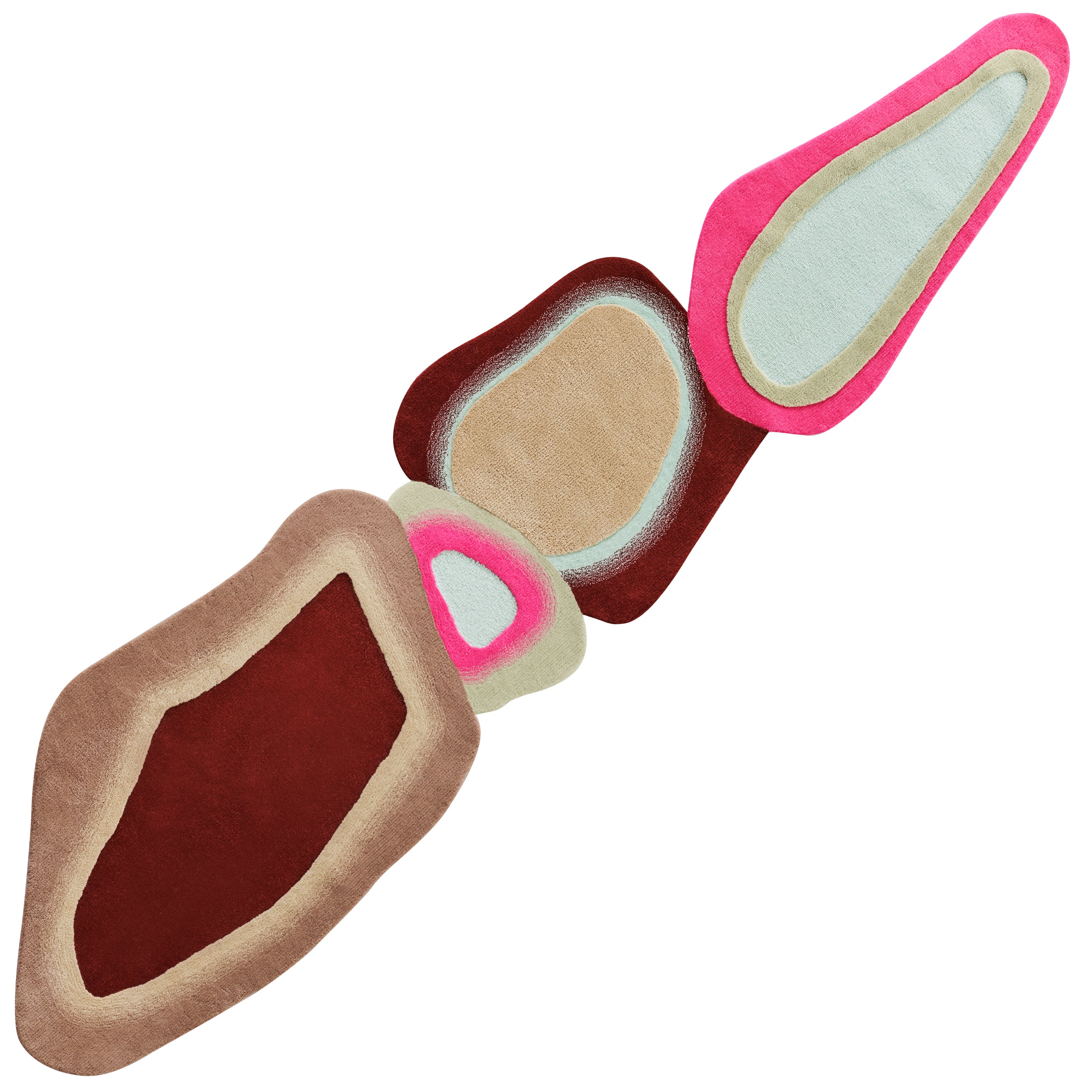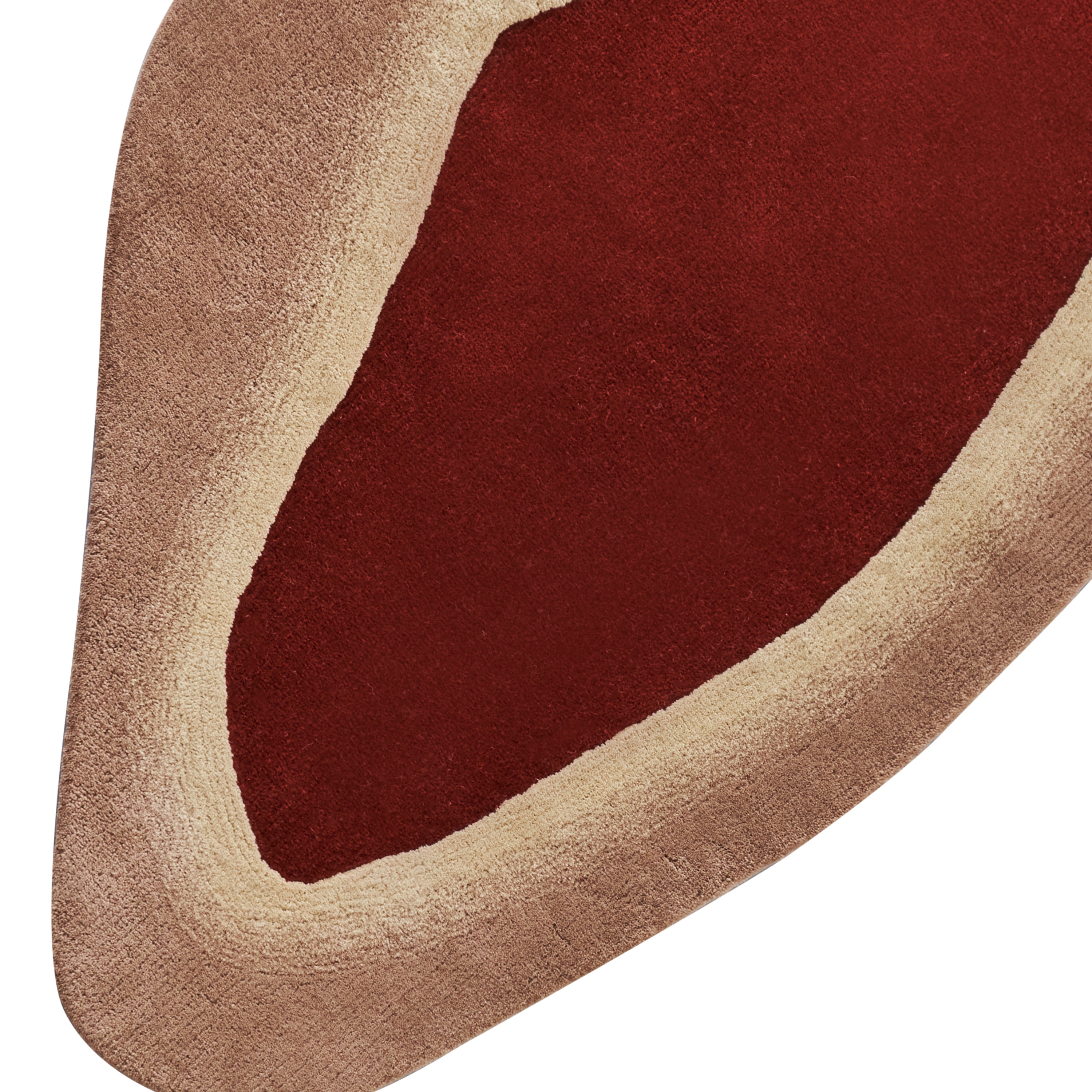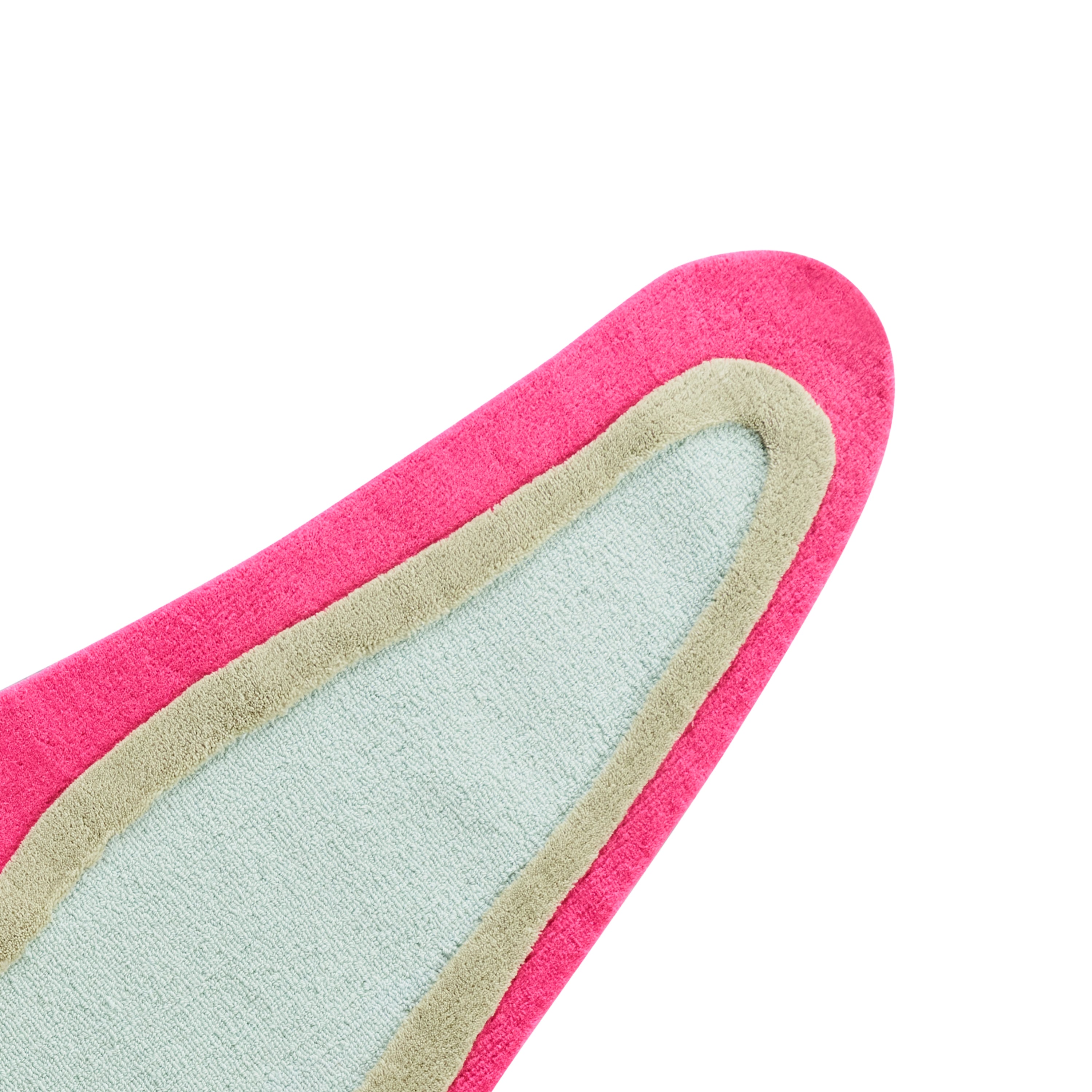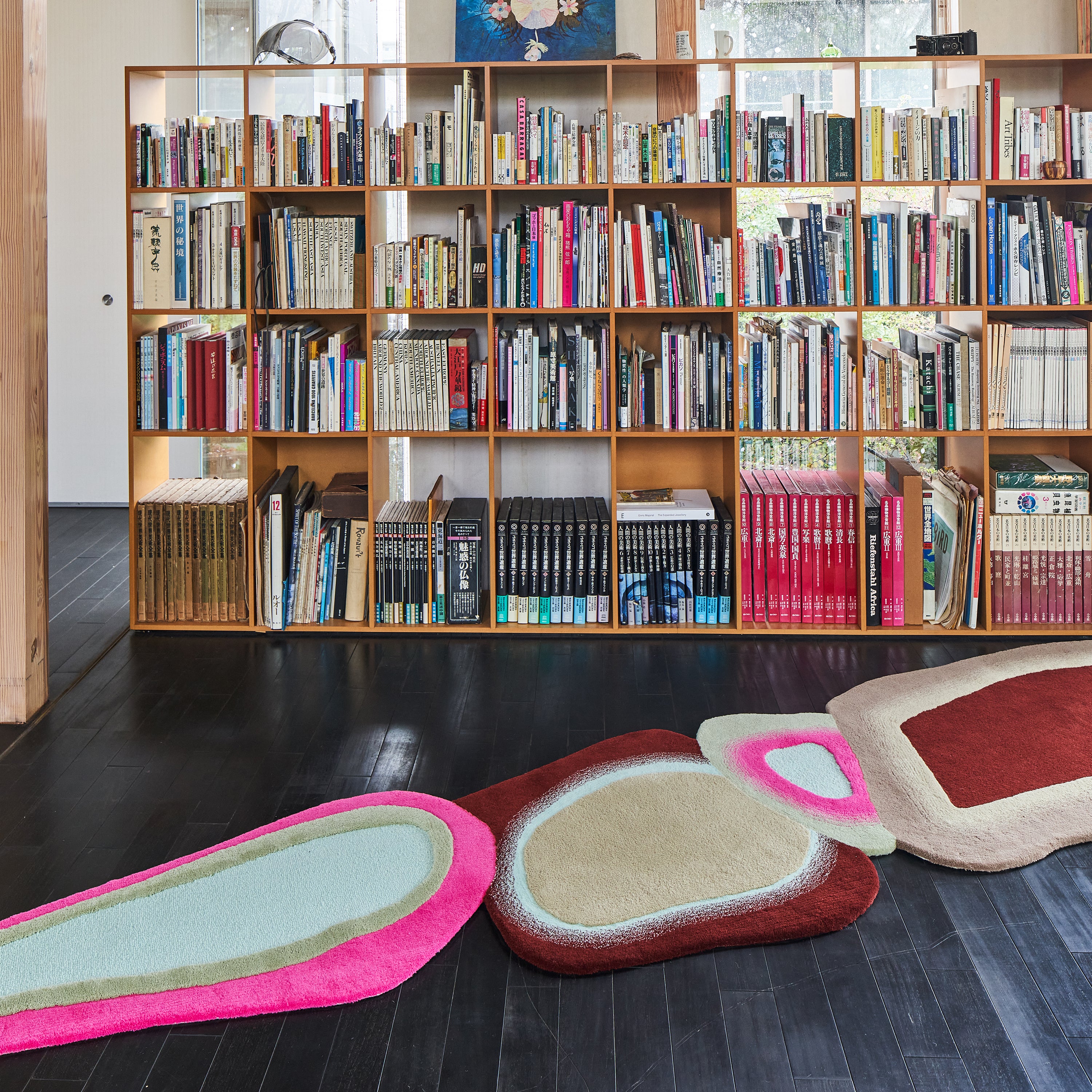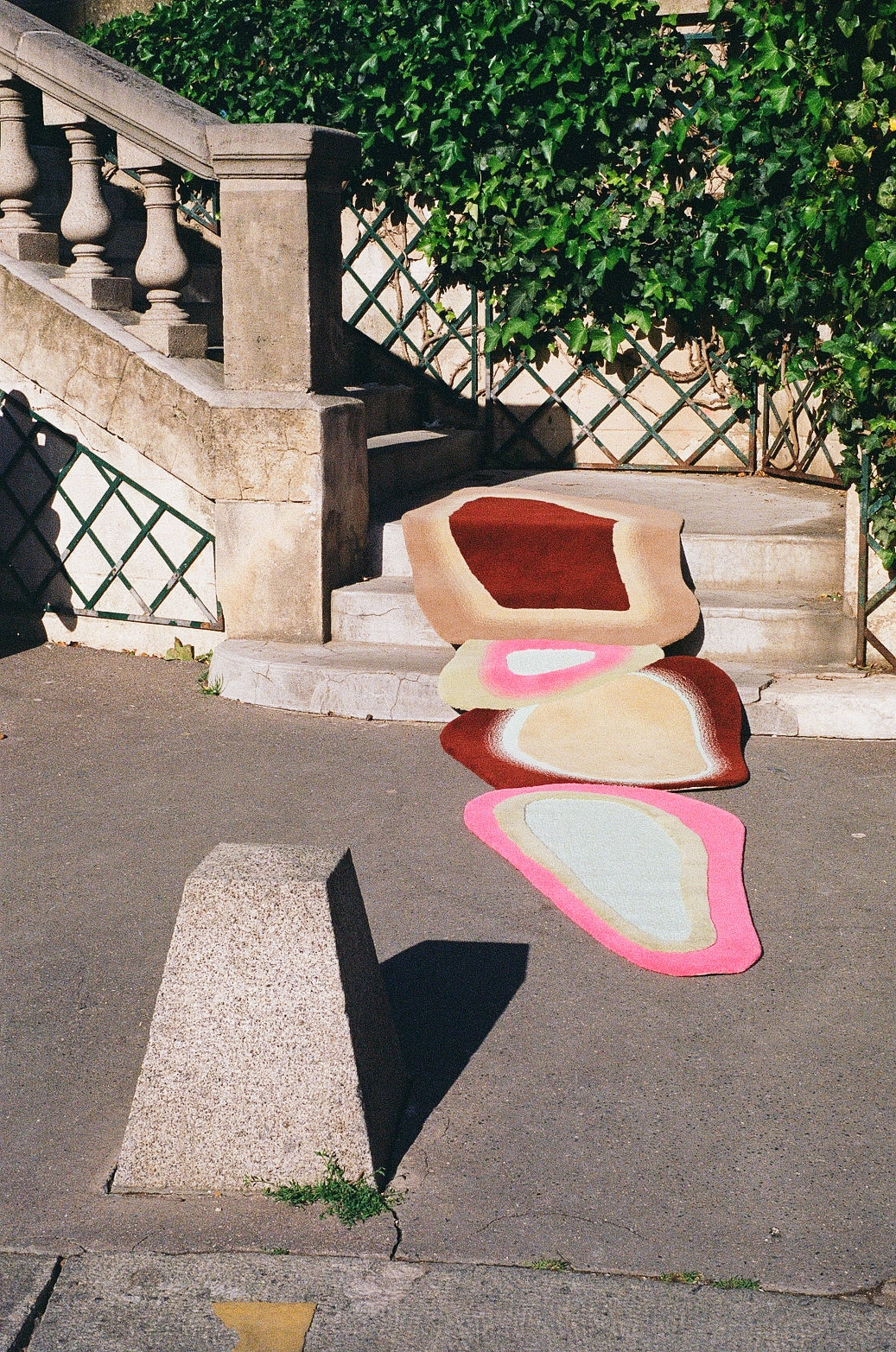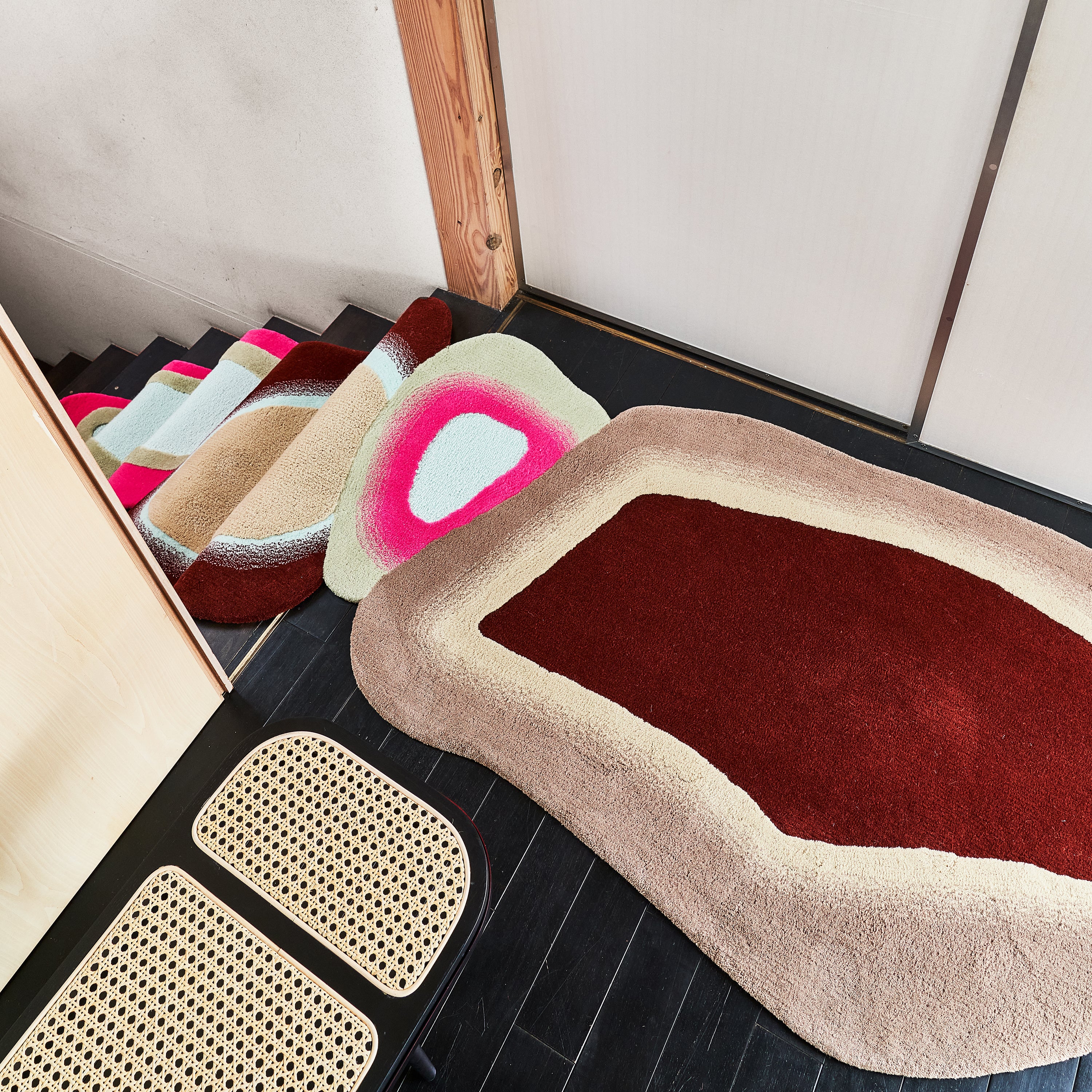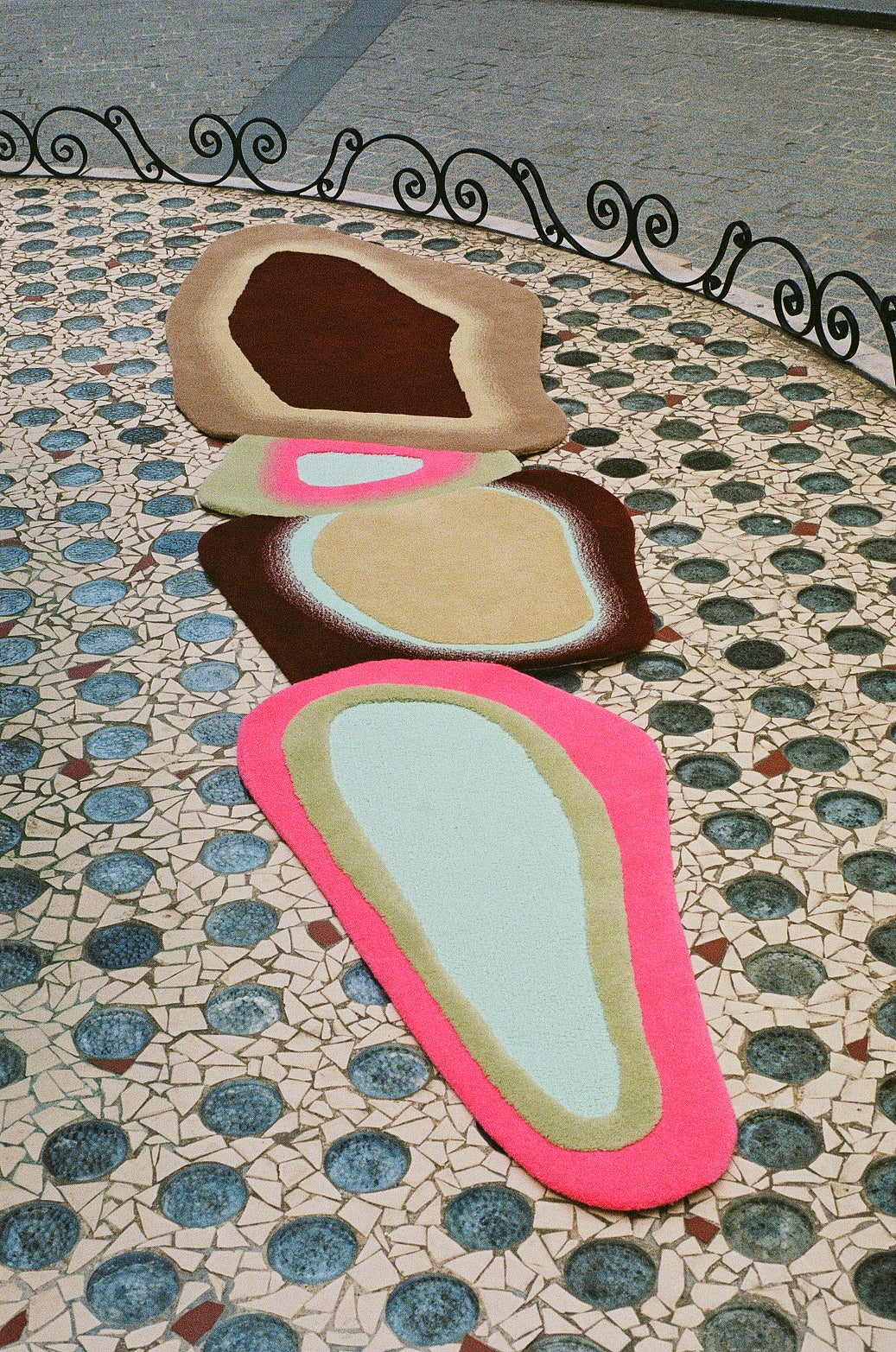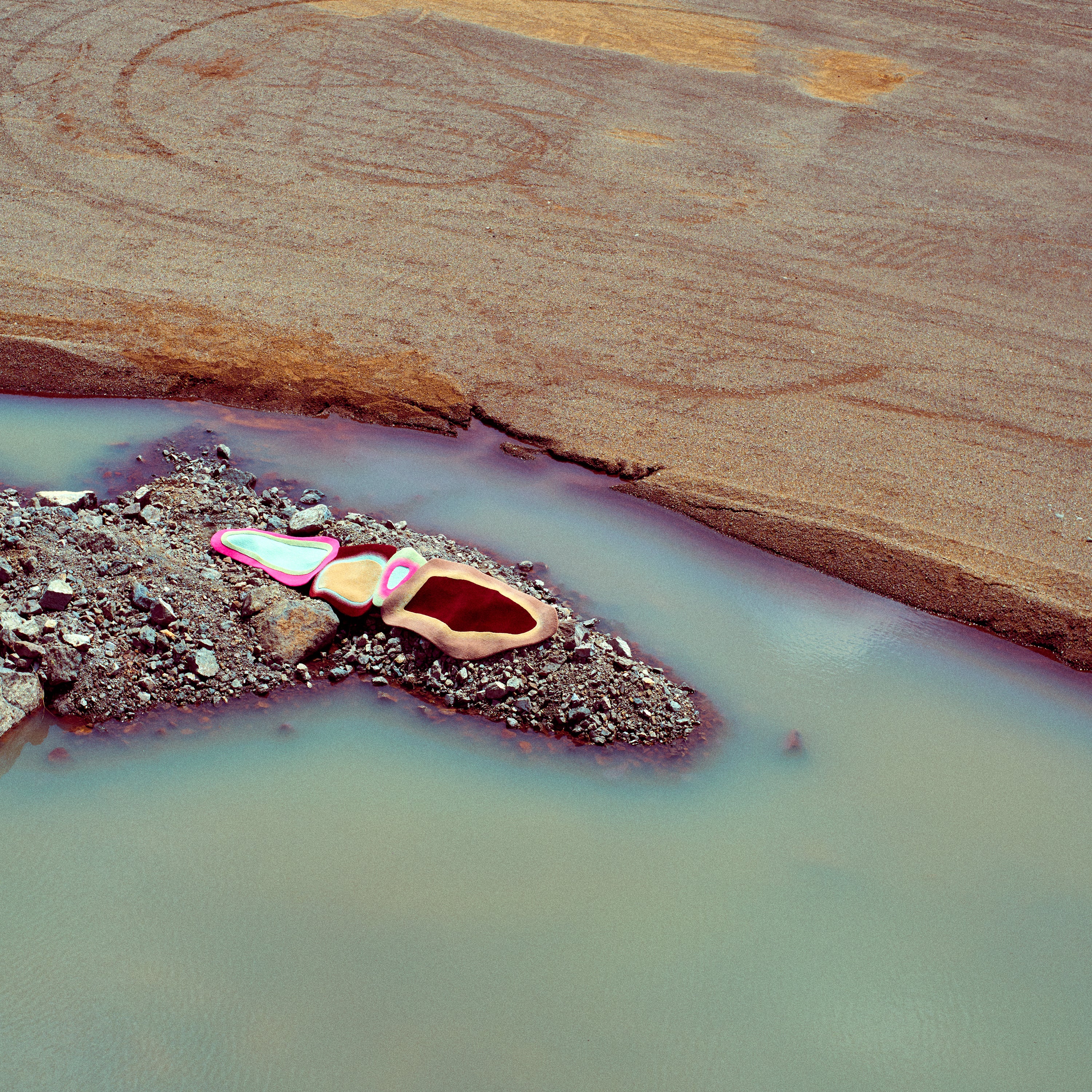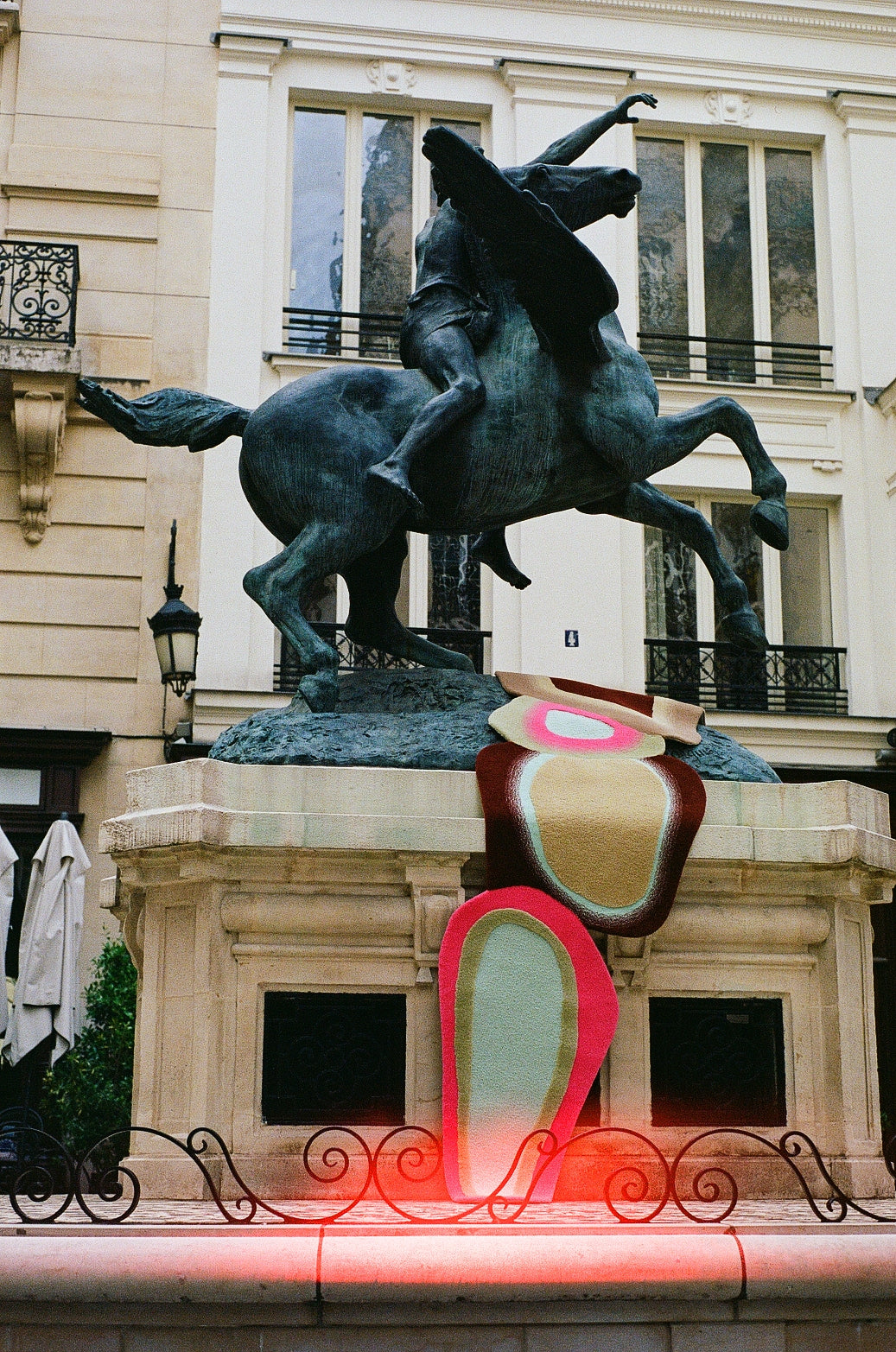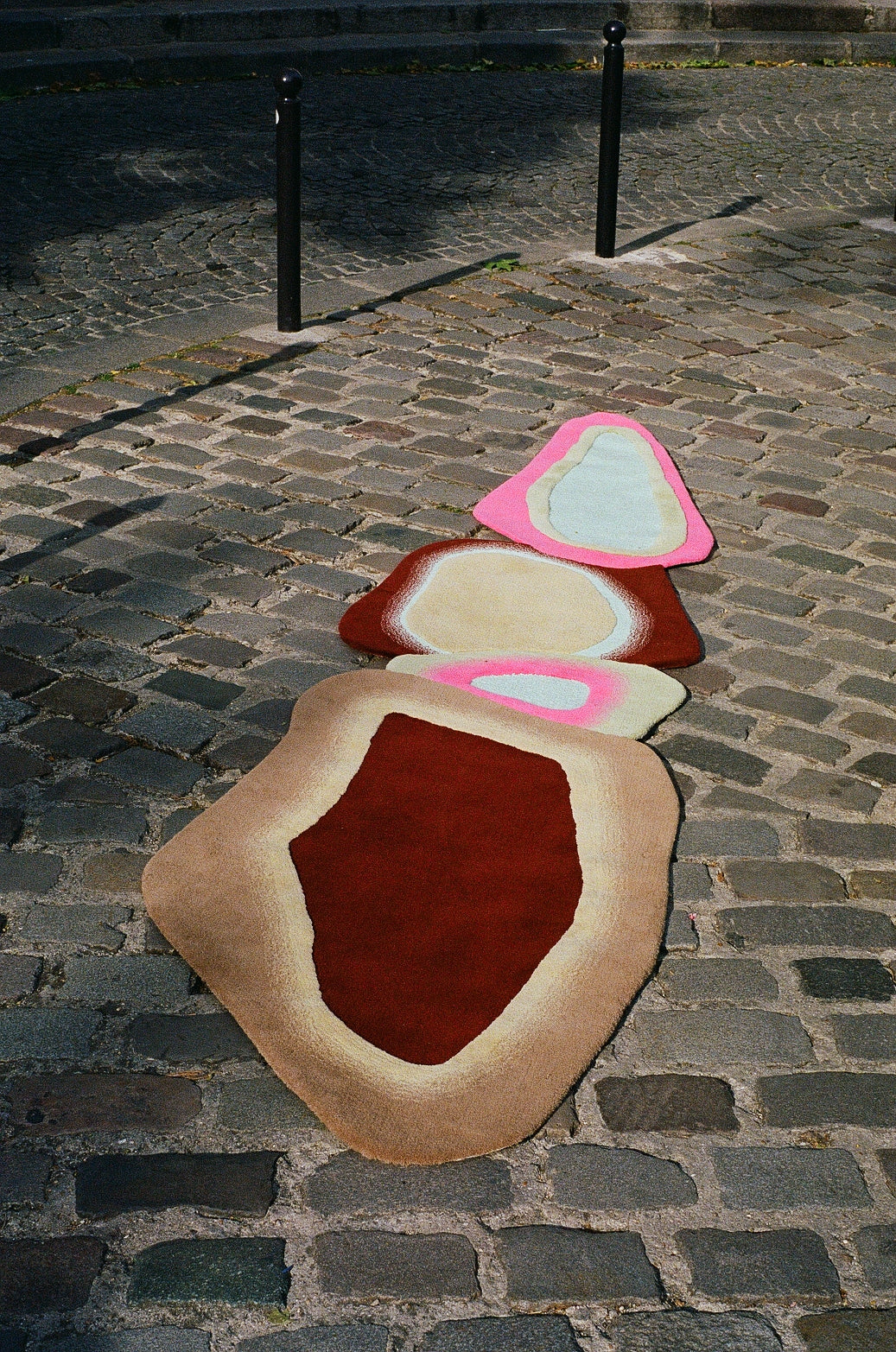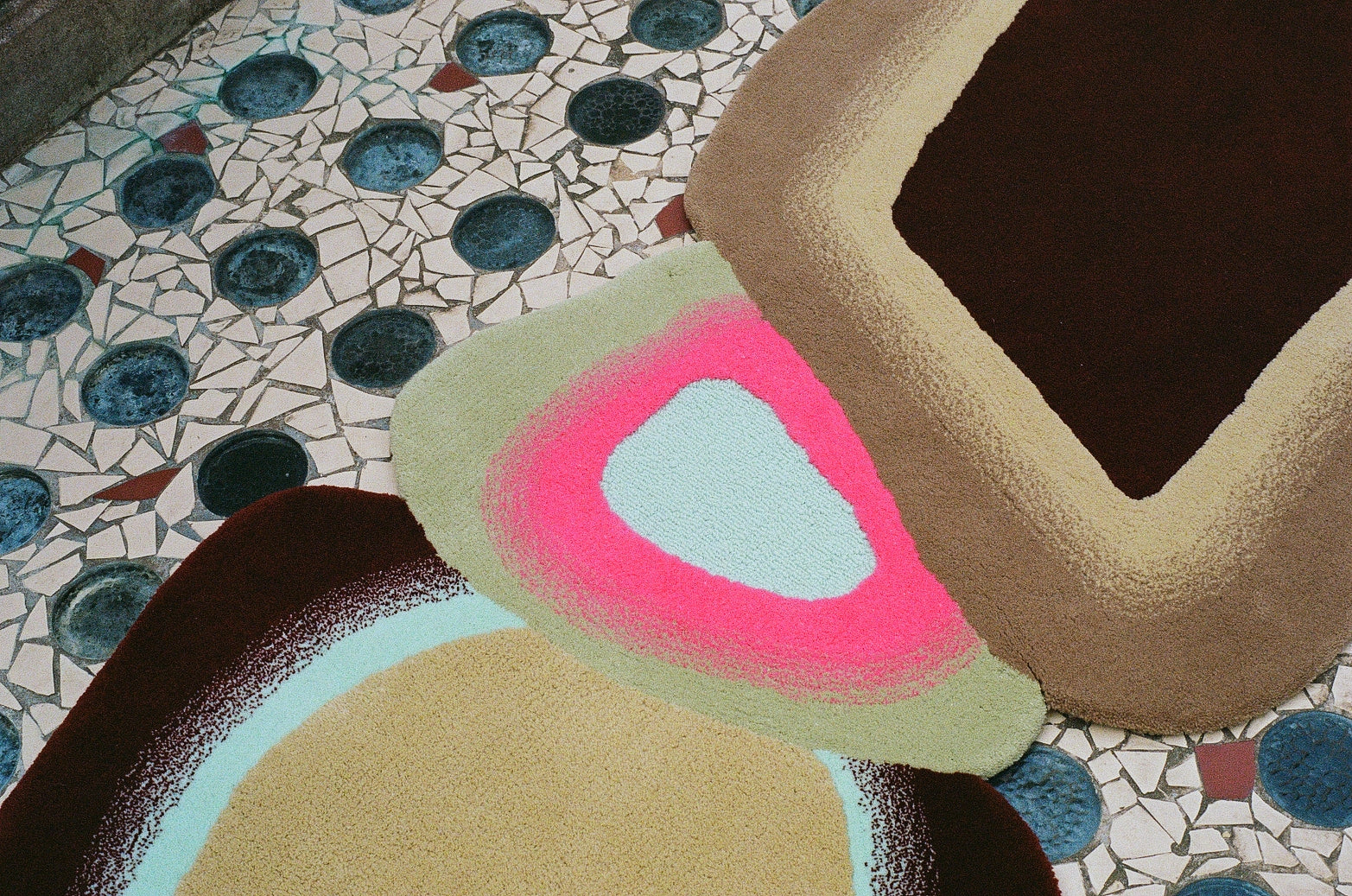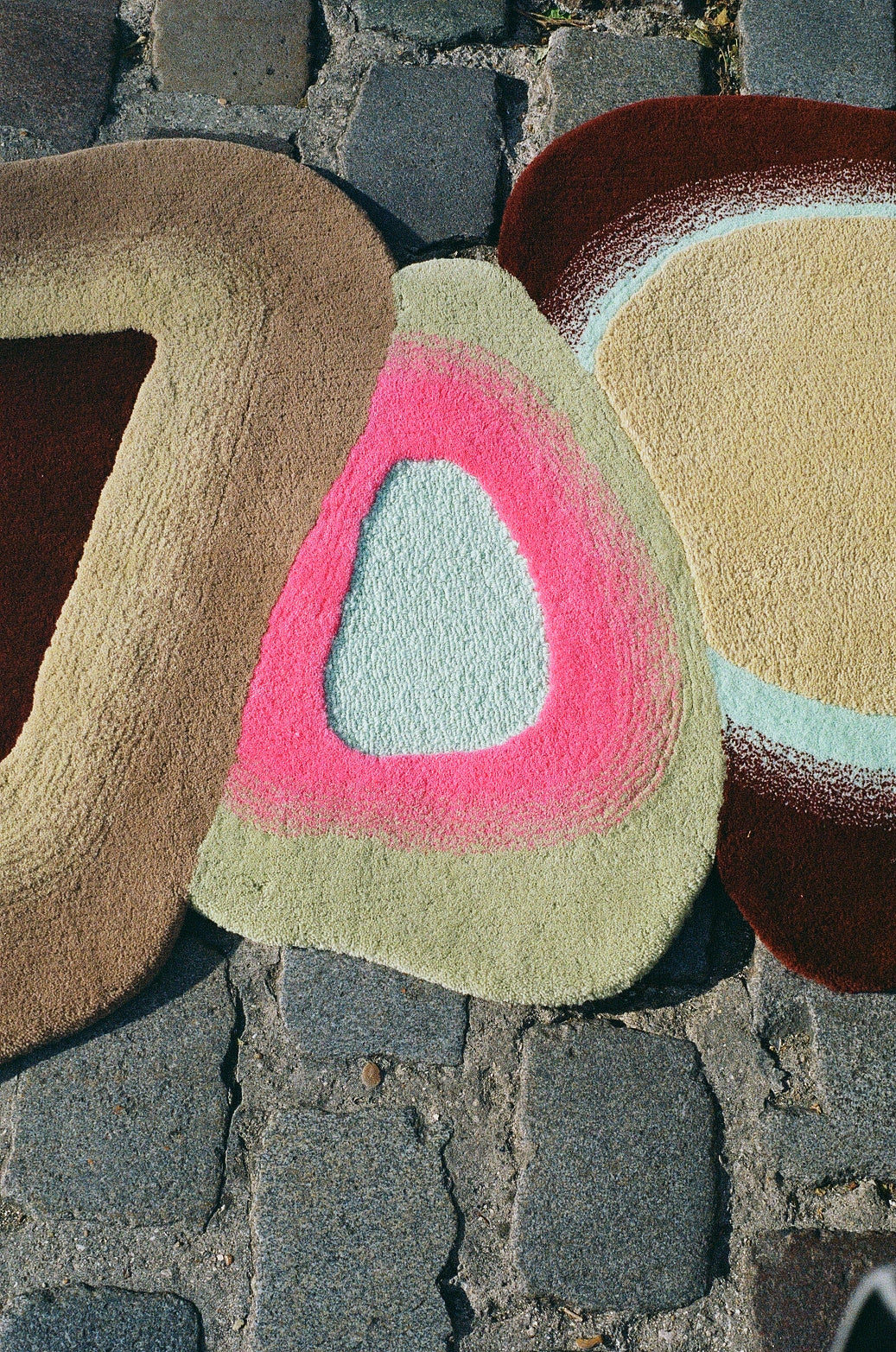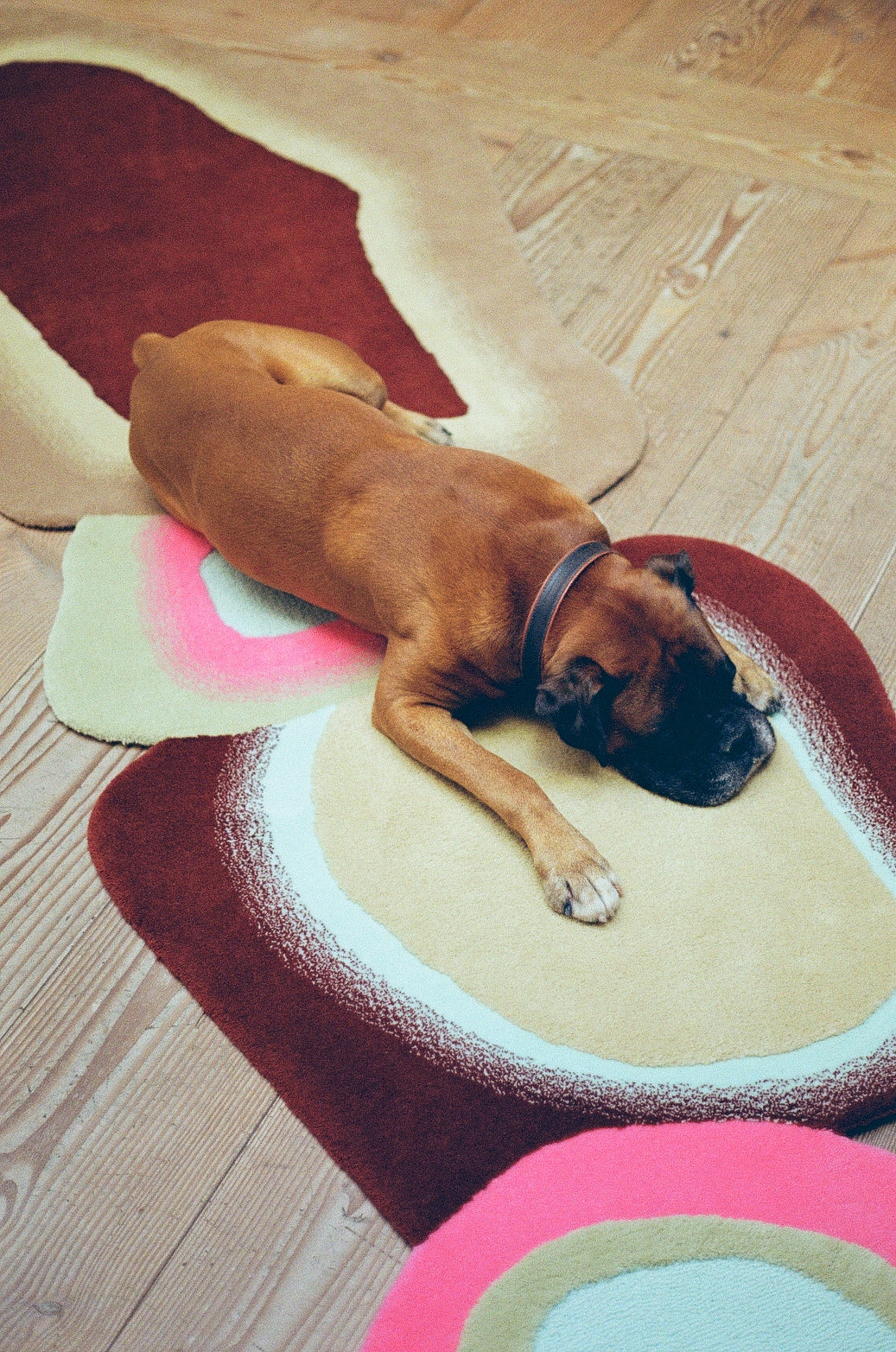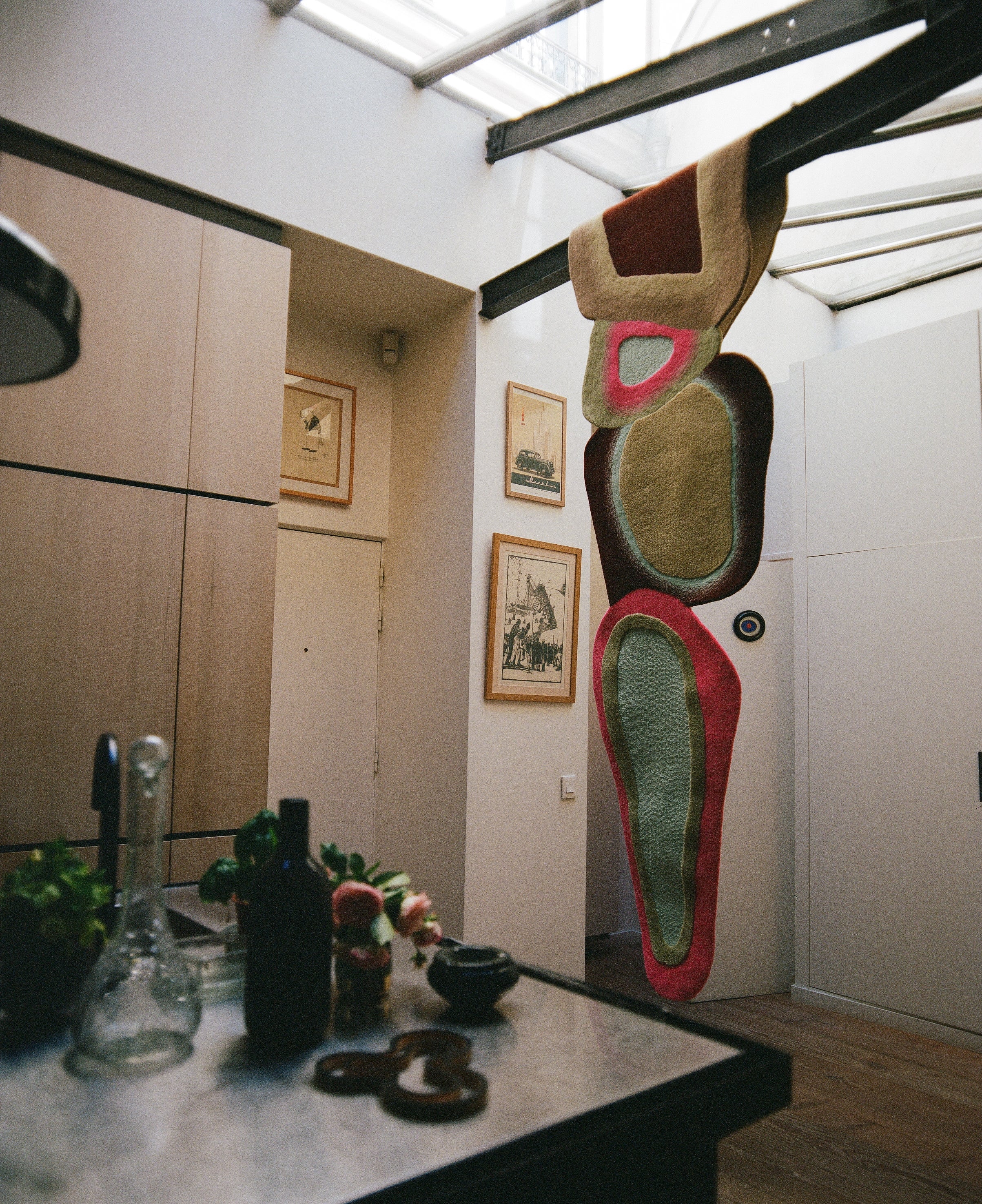 Chemigrams Rug #02
---
Newest rug from STUDIO THE BLUE BOY

CHEMIGRAMS RUG is inspired by patterns spawned from a chemical reaction when pasting chemicals (photographic developer and fixing solution) on the chemigram - photographic paper founded by a Belgian artist in the 50s.

Instead of conveying the beauty of nature on earth and substances per se, the rug comprises various elements, embracing novel colors and shapes of pre-existing things elaborated with human knowledge, ideas, and the power of chemistry.

The rug incorporates characteristics from our past released rugs, such as the visually alluring gradation and uneven texture achieved by the dextrous skills of our artisans in Kyoto.

*Shipping cost for this product will be different from our fixed standard shipping cost as the size of the rug is over 3 meters long, larger than the other products

*Due to the size of the product, we may not be able to ship to certain countries


Size : 857 x 3600 mm

New Zealand WOOL
パイル:ウール( ニュージーランドウール)を使用しております

Made in KYOTO, JAPAN. Made to order.
【About International Shipping】
You are to bear the import duty at the destination.
If you need more details regarding this item please feel free to contact us at studio@the-blue-boy.com
Dispatched within 5 - 6 weeks but it depends on where you live.

※Please note that delivery times may be longer for shipping outside of the JAPAN.
Shedding of loose fibers is normal with new wool rugs and a natural result of being handcrafted.
Shedding will diminish with regular vacuuming, typically within three to six months. 
STUDIO THE BLUE BOYの最新作
CHEMIGRAMS RUG (ケミグラムス・ラグ)は、1950年代にベルギー人アーティストの手によって新たに発見された印画紙に化学物質(写真の現像液と定着液)を塗り、そこで起きた化学反応によって生成されたパターンデザインからインスパイアされデザインされました。

この地球上で自然が作り出す美しい環境や、物質そのものを表現するのではなく、もともと在るものに人の知恵やアイデア、そして化学の力が加わり誰もが想像できない新たな色や形を創り出す。
その要素がこのケミグラムス・ラグには組み込まれています。

また、過去作で一部にのみ使用されていたグラデーションや凹凸などといった視覚的に楽しめる表現を、今作で初めて組み合わせたコンビネーション技術を落とし込み、より京都の職人の巧みな技を感じられらラグに仕上がっている。
※全長サイズが3メートルを超える商品のため配送料が通常のラグとは異なります
※サイズの関係上お送りすることができない国がございます
オーダー後、6週間以内での発送となります。
※日本国外の場合、別途1-2週間納品までに時間を要します
※敷物としてお使いいただく場合、新品のラグマットを敷いてから最初の2-3ヶ月でウールの毛が定着するため、その間ウールの抜け糸が多く目立つ場合がございます。
1週間に1度の掃除機がけをおすすめしております。