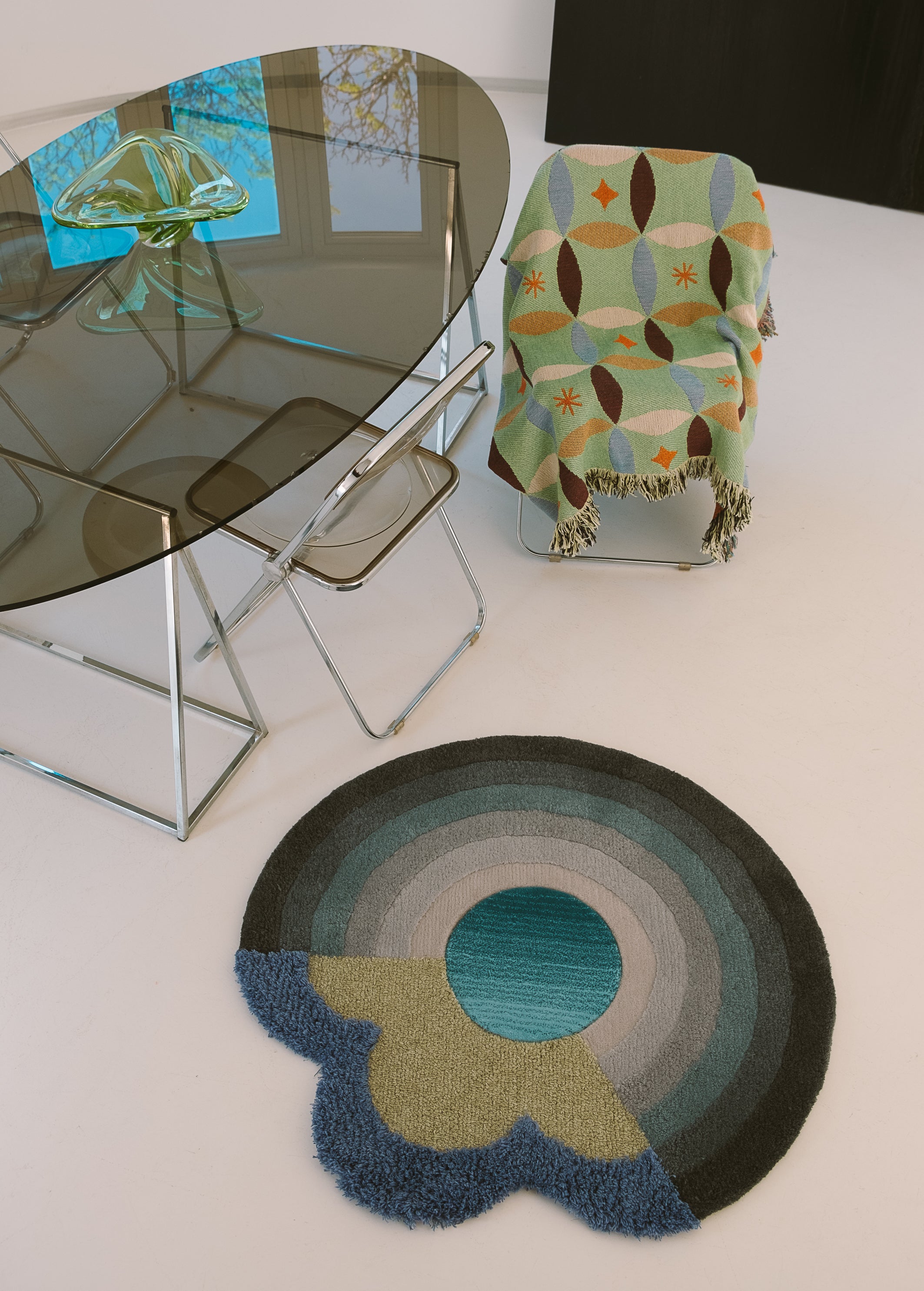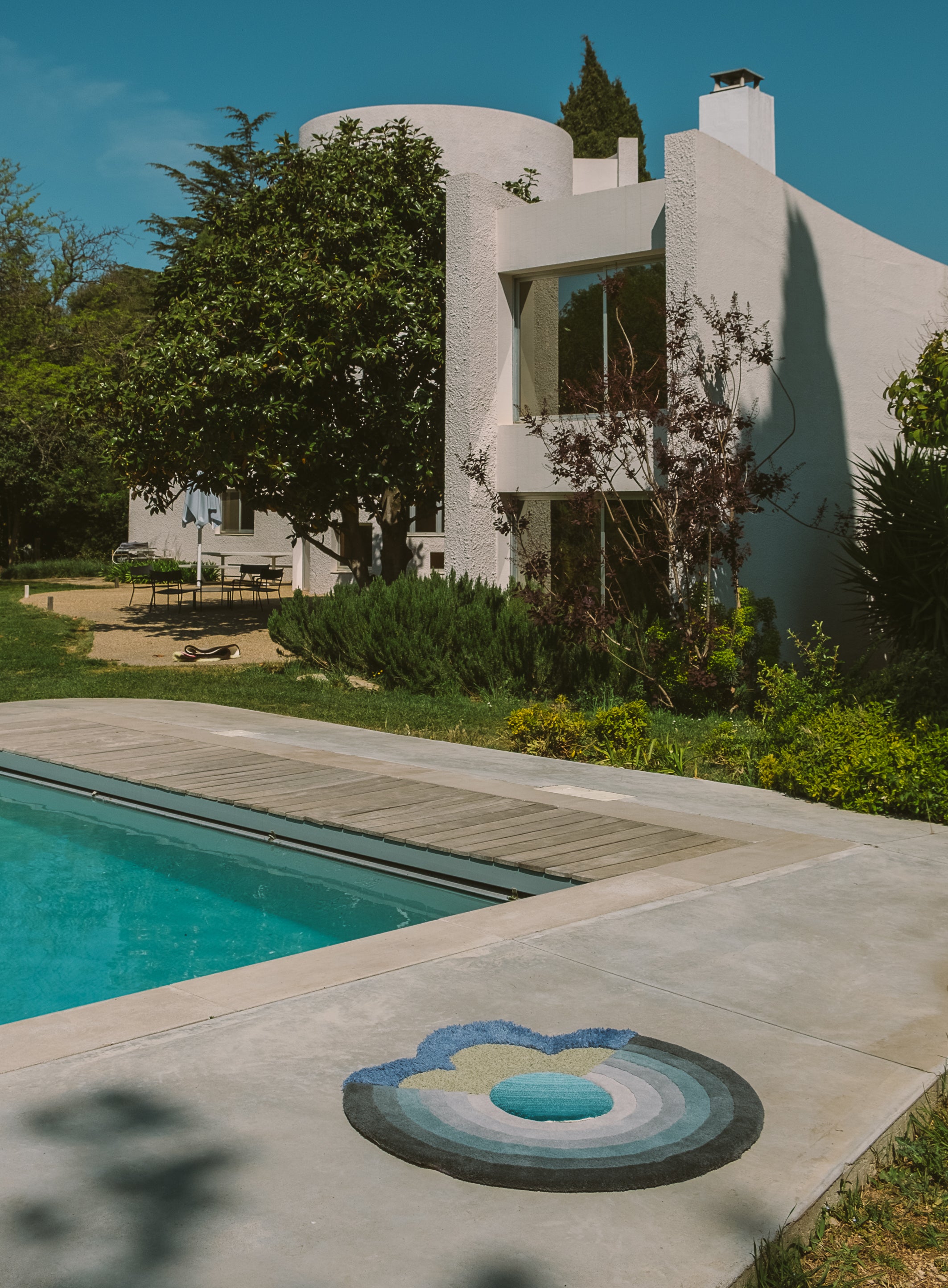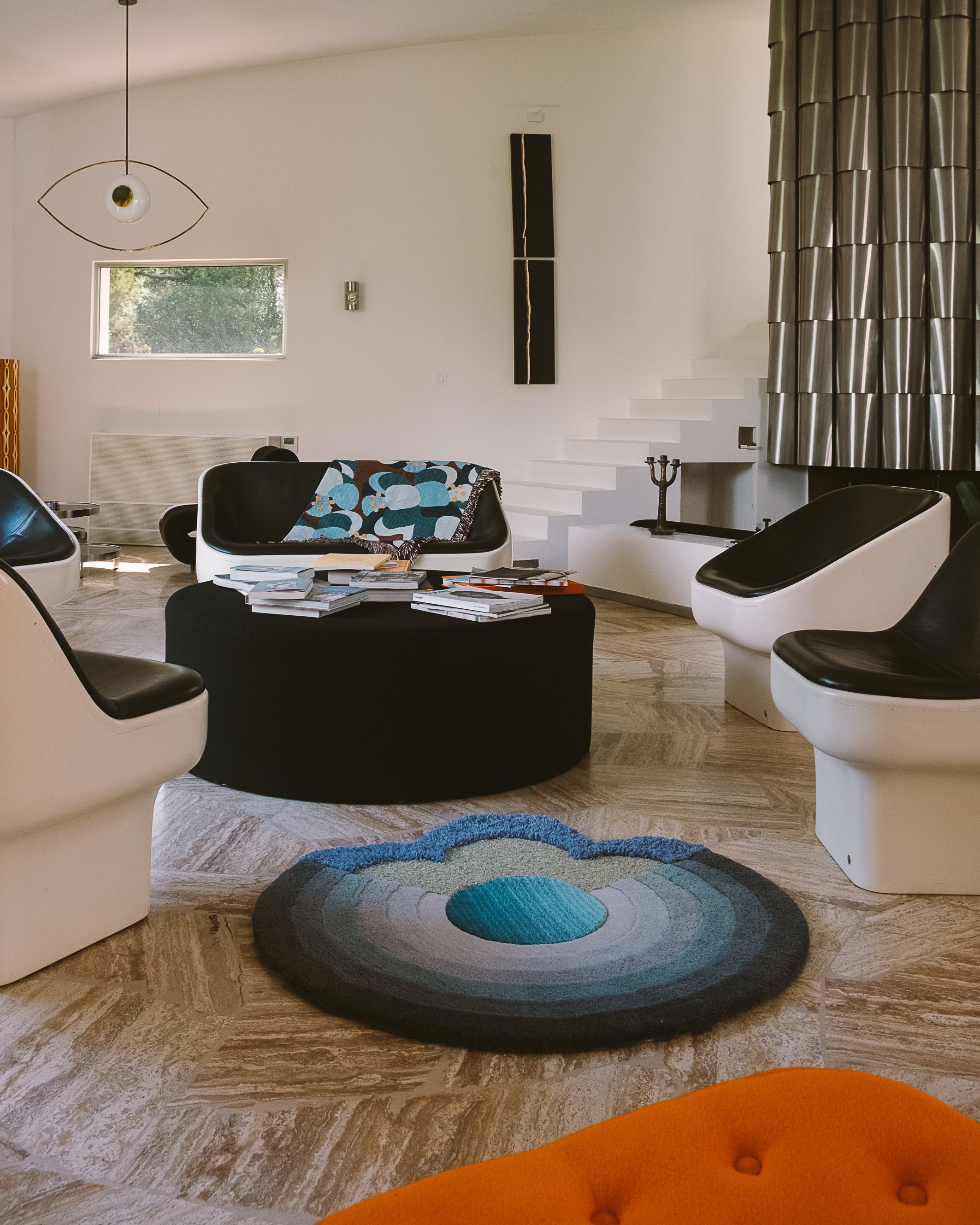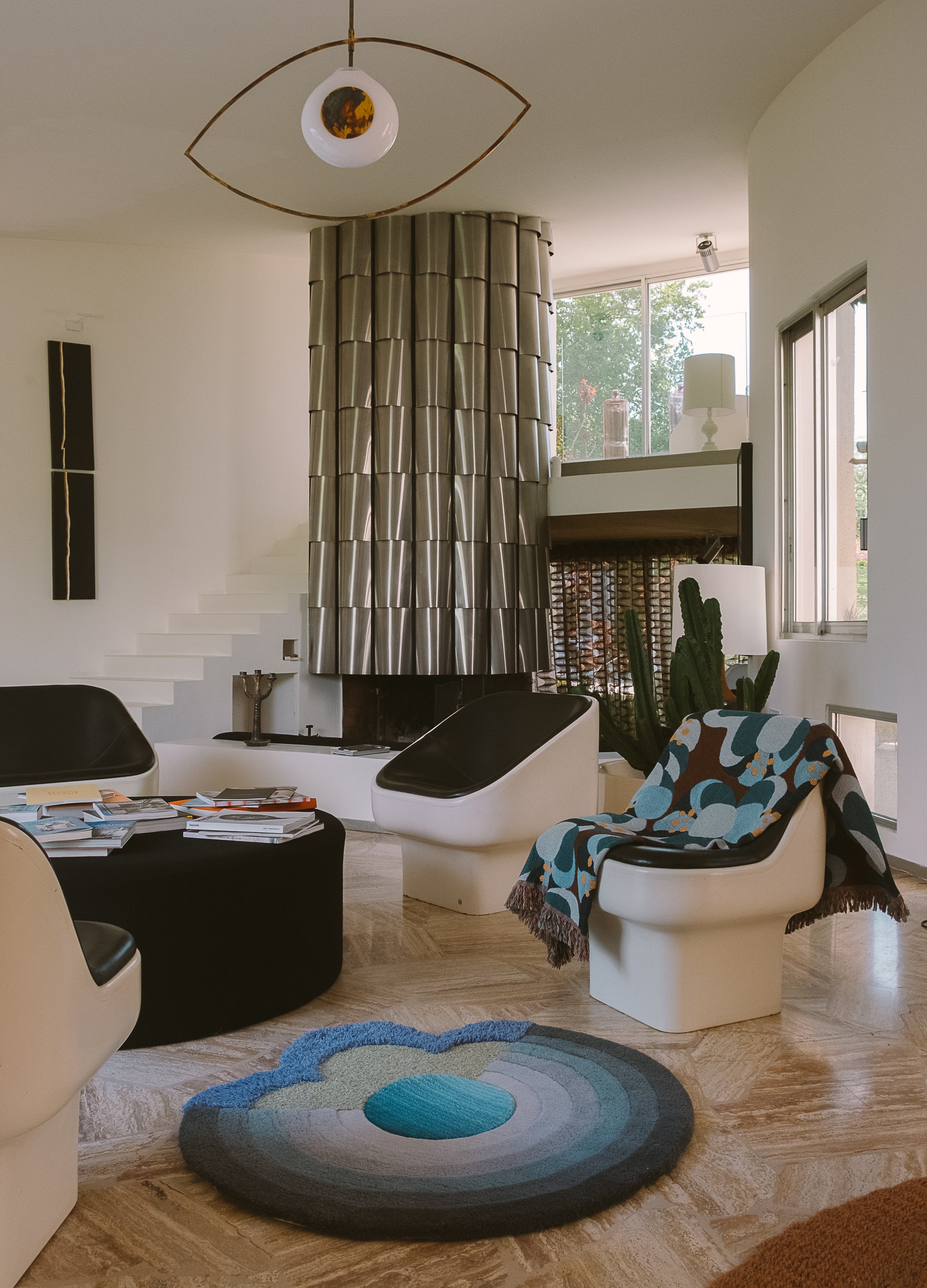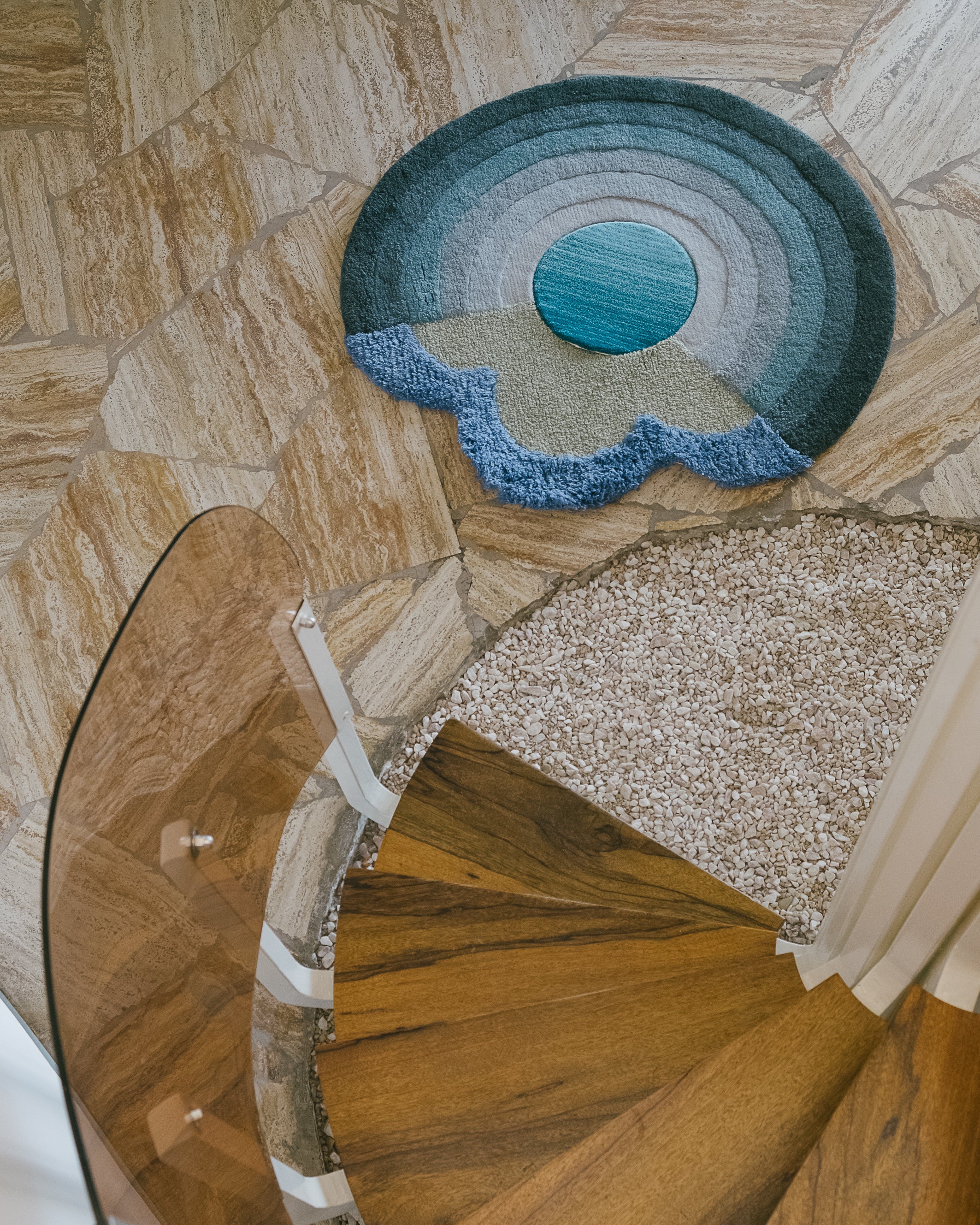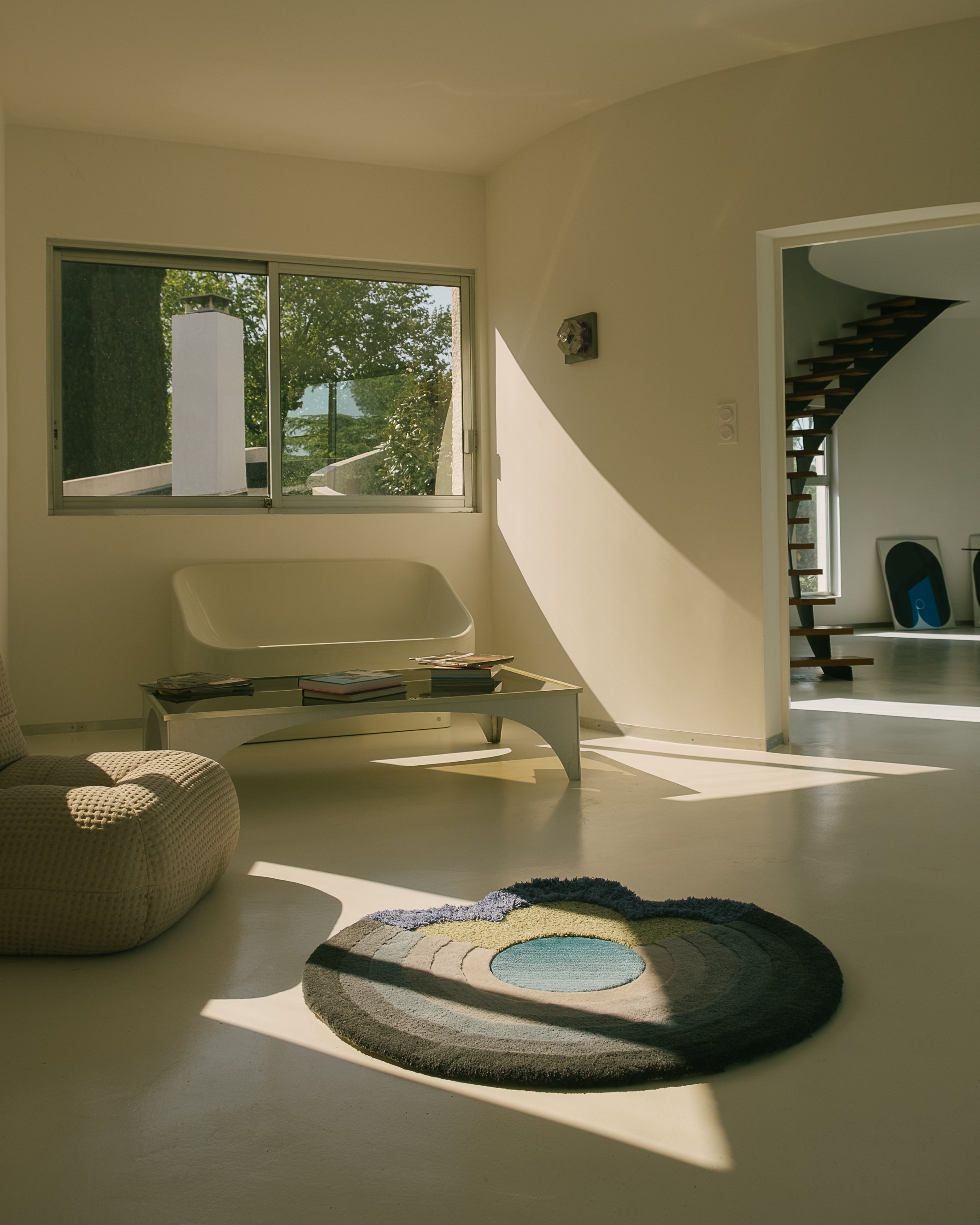 Poppy Gradient Rug
---
A huge single poppy blossoming under opulent early-summer European sunlight—Poppy Gradient Rug with an evocative design capturing such scene, is made of rayon and wool threads. It can be a doormat or a piece to accent your living room.

The rug features a round center, with design inspired by an emerald green beam of early summer sunlight and lipid blue lake(a gradation of emerald green to pastel blue,)which can be detached and used separately as a chair pad, or hung on a wall to be appreciated as an art piece.
Size : 944 x 990 mm
New Zealand WOOL,Rayon
【About International Shipping】

You are to bear the import duty at the destination.
If you need more details regarding this item please feel free to contact us at studio@the-blue-boy.com
Dispatched within 5 - 6 weeks but it depends on where you live.
The product will be shipped within 3 weeks after the order is placed.
*For international shipping, it may take an extra 2-3 weeks for delivery.
*The new rug will shed especially for the first 2-3 months; however, the shedding will diminish after some time. We recommend vacuuming the rug once every week.   
※Please note that delivery times may be longer for shipping outside of the JAPAN.
Shedding of loose fibers is normal with new wool rugs and a natural result of being handcrafted.
Shedding will diminish with regular vacuuming, typically within three to six months. 

ヨーロッパの初夏の日差しをたっぷり浴びて開花をした大型の一輪のヒナゲシ(Poppy)の花から連想を受けてデザインされたPoppy Gradient Rugは、レーヨンとウールの糸で構成され、ドアマットや、リビングルームの一角のアクセントとしてお楽しみいただけます。

初夏の日差しが差し込むエメラルドグリーンとブルーの透き通った湖から連想を受けた真ん中部分の円状のラグ(エメラルドグリーンからパステルブルーのグラデーション)は、取り外し可能となっており、椅子の座布団として、また壁にかけてそれだけでも楽しめるようなラグです。

Size : 944 x 990 mm

New Zealand WOOL,Rayon

オーダー後、5週間以内での発送となります。

※日本国外の場合、別途2-3週間納品までに時間を要します

※敷物としてお使いいただく場合、新品のラグマットを敷いてから最初の2-3ヶ月でウール、レーヨンの毛が定着するため、その間抜け糸が多く目立つ場合がございます。
1週間に1度の掃除機がけをおすすめしております。